I'm off to Thailand again – this will be my 7th trip to the Land of Smiles (LoS), a country I adore, and a place that I think everyone should travel to at least once in their lives. In the midst of my planning I realized how heavily I lean on the internet for information, so I thought I would give back a bit by putting my thoughts, experience, and ideas on all things related to Thai travel planning into one post.
So grab a Singha, kick back, and start your Thai travel planning here. Enjoy!
Note: Some money totals listed below are in baht, the Thai national currency. As of Dec. 2017, the baht (฿) converts as follows:
$10 USD = ฿322   /   $10 CAD = ฿260   /   $10 AUD = ฿253   /   € 10 = ฿387
This article is broken into eight sections: planning the basics, time, cash, routes, accommodations, clothes, gear, and safety.
1/ Plan the basics.
If you're new to travel in SE Asia, there are a few things you need to take care of before you can jump on a plane. These include:
Passport: Obviously you need one to enter the country, and if you're from Canada, the US, Australia or the UK you can enter for thirty days without a visa. One thing that some people forget about is that you need to have at least six months' validity on your passport or else they won't let you in the country, so watch the dates on your passport carefully.
Insurance: Stuff happens on the road, and in a place where alcohol, overcrowded roads, and overamped backpackers run rampant, having travel medical insurance is a must. Be aware that "dangerous activities" such as bungee jumping, renting a motorbike, or scuba diving may not be covered by basic policies. The consensus favourite when it comes to coverage seems to be World Nomads, although I've ever used them. My provider is Cooperators.
Vaccines: Many people don't bother with vaccines for a trip to Thailand, but it's always a good idea to check with your doctor and stay on top of situations in LoS to make sure you are covered. The Public Health Agency of Canada recommends considering Hep A, Hep B, flu, and Japanese Encephalitis. Rabies is also a consideration if you'll have close contact with animals, and you might opt to take malaria pills with you if you'll be in an area where malaria is a concern. Just check with your doctor, and you can find updated alerts for Thailand through the Public Health Agency of Canada.
Prescriptions: Always plan out your prescription refills well in advance of any travel, and make sure you travel with the official prescription labels and info with you. Thailand has very strict drug laws, so you want to be able to explain any random pills you might be carrying. Also, not all prescription drugs are legal in all countries. I was once prescribed a sleeping pill by my doctor that is illegal in the LoS, so I left it at home. It's good to know these things ahead of time. Always pack your prescriptions in your carry-on so they don't get lost by the airlines, and it's important to write them out (or have your info stored in the cloud / gmail) and have them with you just in case they do go AWOL and you need to replace them on the road.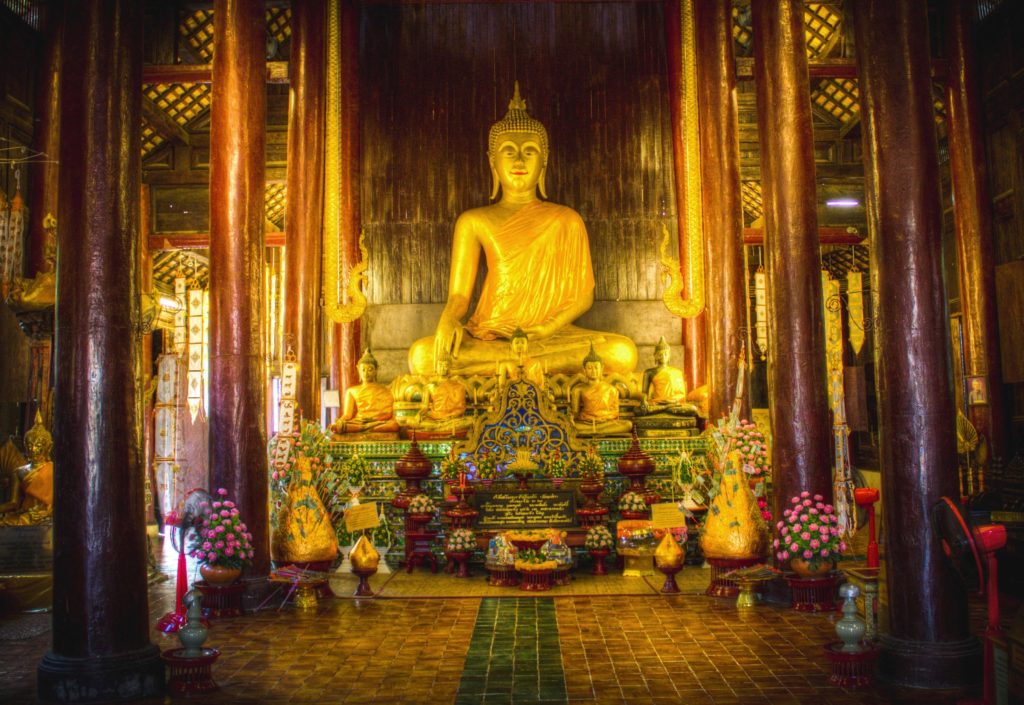 2/ Plan enough time.
I've actually had people (who live in Northern Canada) say to me, "I have a week off and I'm going to Thailand!" That's awesome, as long as you know it takes about 36 hours to get there from Toronto or New York and the same going home. If you only give yourself a week, and you're flying from North America especially, your vacation will turn into about three and a half jet-laggy days. Throw some alcohol on that fire and you'll be walking around in a daze for, well, days.
Thailand is a phenomenal place – give it the time it (and you) deserve. I always plan a minimum of two weeks for SE Asia, and usually more if possible. Use your judgment, just avoid underestimating the impact of travel time and jet lag.
3/ Plan enough cash.
Thailand can be a cheap place to visit, but it doesn't mean you won't spend – and ripping through money in SE Asia is easier than you might think.
A few basics on costs:
The more you eat like a local (with the obvious caveat that you want to make sure what you're eating is safe), the more money you'll save. Street vendors have ridiculously cheap food, and small local restaurants offer great value (and some of the best food I've ever eaten).
Bangkok (and the big resort islands) are more expensive than other places in the LoS. Consider this when planning your itinerary. There are plenty of gorgeous, amazing spots to explore in this country that won't break the bank.
The islands may surprise you with their costs – Koh Samui has become much more expensive than it was even a few years ago, and costs have been rising steadily in Phuket as well. They're still good values compared to other resort islands in the world, but they're not as dirt cheap as they once were. Explore beyond the two main tourist islands and you may have some luck saving $$. Koh Chang, a 5-6 hour bus ride from Bangkok, is cheap to get to, less touristy than Koh Samui, and can still deliver that idyllic island experience – so there are definitely options out there.
Flights around the country are pretty affordable, but trains are even better. For example, taking the train from Bangkok to Chiang Mai will run you about ฿300 for a third class seat (up to about ฿1500 for a first class sleeper car). It does take more time, but you also get to see more of the country. For more on train travel in Thailand, check out Seat 61.com.
Hostels and guesthouses are quite common in all the tourist towns / islands / areas. If you don't need resort-style amenities you can find some great deals on places to sleep. You don't even need to go that rustic – the guesthouse I like in Chiang Mai costs less than ฿900 in high season, and more than gets the job done.
If you like to drink, plan your drinking budget ahead of time. Then double it. Now you're probably good. Not because drinking is expensive in Thailand (it isn't), but this tends to be one area where people are rarely honest with themselves, and it's easy to lose track of expenses when you're into your ninth Singha or third bucket of Red Bull, rum & Coke.
Don't forget to budget for tours, excursions, and other adventures. These things can add up quickly.
Watch out for ATM fees – they've been on the rise for ages in Thailand, so minimize the number of times you need to withdraw.
I know people love it when I share real numbers, so here are a few real costs (in USD) from my last trip:
Airfare: $1600, premium economy on EVA Airways from Toronto
Accoms: $75 / night, Bangkok; $25 / night Chiang Mai
Food: Average $5 / day for breakfast, the same for lunch; $10 / day dinner (no alcohol)
Alcohol: Average $15 / day
Tour guides: 1 @ $100 / day (Tour with Tong)
Transfers – Bangkok: Airport Rail Link from Suvarnabhumi Airport to downtown: $1.40
Transfers – Chiang Mai: Taxi to guesthouse: $4.75
Misc tuk tuks, songtaews, cabs: $5.00 / day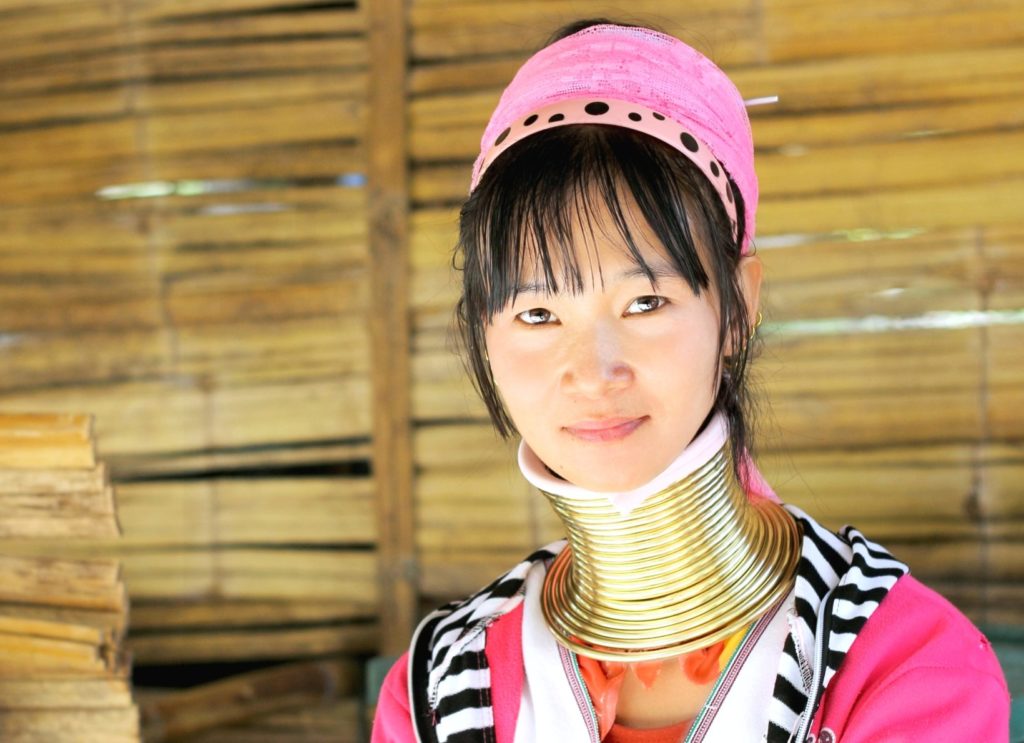 3/ Plan your routes and travel methods.
Some people like to land in Thailand and just figure it out from there – go where the wind takes them. If that's you, that's great, go for it. May the wind be at your back.
For those who like to plan, figuring out the right routings and options ahead of time might make your trip less stressful, and it's a hell of a lot easier making plans in the comfort of your home with a blazing fast and secure internet connection at your disposal than from a public internet cafe in, say, Hua Hin or Ayutthaya.
For me, planning is half the fun, and it allows me to visualize my trip before I go.
Before you get to Thailand:
Pick a route getting to the LoS that won't destroy you before your trip begins! I can't stress this enough. I once flew from Kelowna to Vancouver, had a seven hour layover, then onward to South Korea where I had a five hour layover, on to Singapore with another five hour layover, then north to Bangkok. That's seventeen hours of layovers alone with no overnight stays, so needless to say I was totally fried for the first two days of my trip. I took this insane routing because it was the cheapest fare available, but I've wised up since then. Plan well, manage your layovers, and it will make a world of difference.
Once you get there:
Everything – planes, trains, you name it – goes through Bangkok. It's the major hub in Thailand, and even when zipping around the country you may find yourself passing through BKK more than once. Try to plan so your route makes sense; map it out, and find ways to avoid the back and forth to Bangkok that can take up a lot of time.
Thailand can be a great country to explore on a motorbike, but be forewarned that if you're not an experienced rider it might be a good idea to try other methods of travel. Riding in Thailand is not like riding in North America or Europe. 🙂
I start in more "low key" type places and finish on more of a high note in order to feel any kind of letdown. So when planning my routes I might start off in the north (Chiang Mai / Chiang Rai) and work my way south, enjoy a week on the beach somewhere (this year the pick is Koh Samui), and then finish in Bangkok. Last trip I began in Bangkok and finished in Chiang Mai. While I love Chiang Mai, I found it a bit slow after Bangkok, and missed the excitement of the bigger city. This is a personal preference, but I do find by starting off in quieter spots and ramping my way up leaves less opportunity for letdowns. Plus, if you're a shopper, Bangkok is your place and if it's last on your list you won't have to cart all of your sweet deals all over the country with you.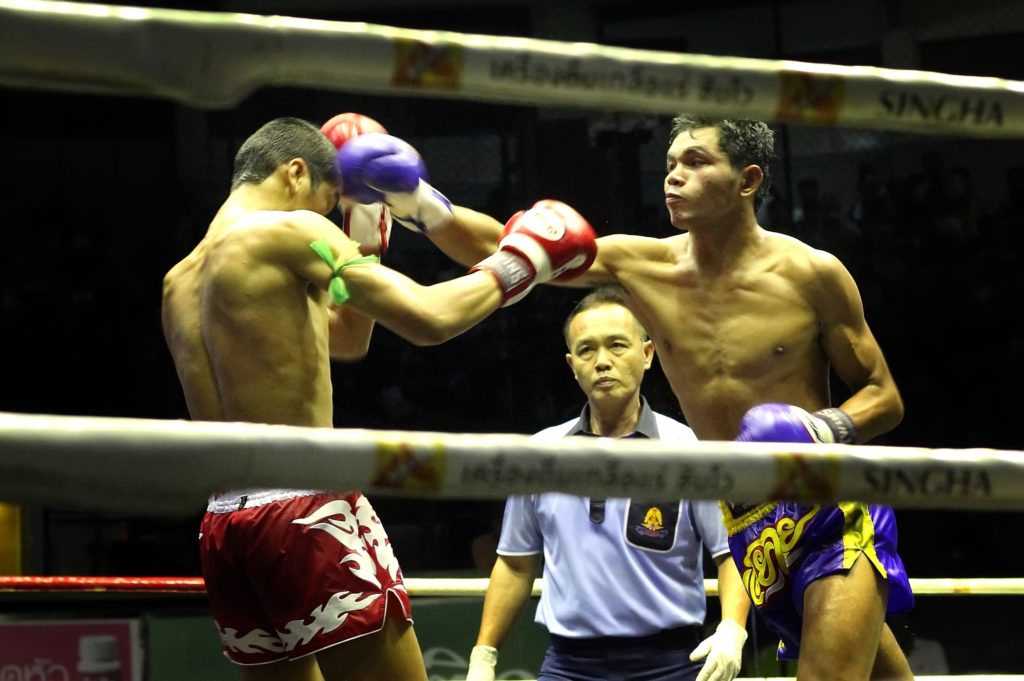 5/ Plan your accommodations.
Thailand has some of the best deals on accommodations anywhere in the world. You can find dirt cheap (and when I say dirt cheap, I mean literally a few dollars) hostels all the way up to extravagant five star hotels. Either way, you won't overpay compared to similar properties in other places on the planet.
Unless you're going in a busy season, you really can just wander in to a hotel / guesthouse / hostel and find a place for the night. I tend to like to plan ahead, though, so I always book in advance.
In Bangkok, my hotel of choice has been the Majestic Grande on Sukhumvit Soi 2. It's on a side street near the bustle of Sukhumvit but far enough away not to be too noisy. It's a block from my favourite tailors (Rajawongse) and the Nana BTS station is right there. It's a solid four star hotel with good food options, and you can usually find rates for less than $75 USD. For the money, it's a bargain. I wrote a blog post about the Majestic Grande on a previous stay – read it here.
In Chiang Mai I spent a fantastic week at Thapae Garden Guesthouse, a nice little spot not far from the Thapae Gate. It's not luxurious at all, but the beds are clean, the food is good, and the people are nice. It was a steal at less than $25 USD per night for an AC room; fan rooms are even cheaper.
For backpackers, there are no shortages of hostels and excellent budget options all over the country. Condos, AirBnB, and homestays are also options – honestly, accommodations in Thailand are probably one of the easiest things to manage about the whole Thai experience, and there are so many options in most of the tourist hotspots, that if you don't like where you're staying just pack up and move on to the next place.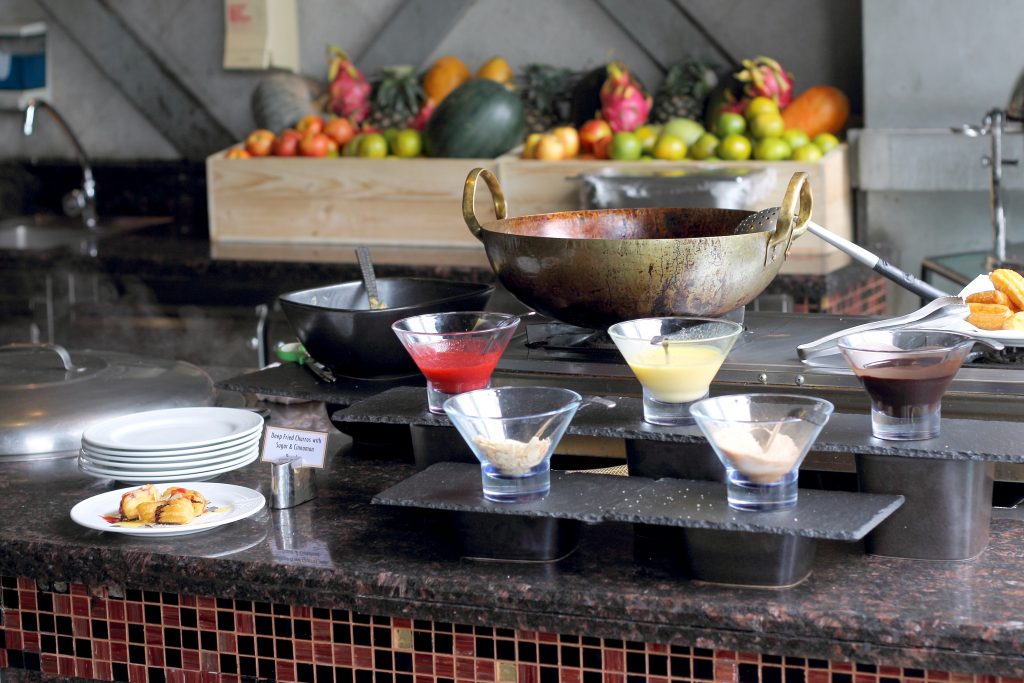 A small part of the breakfast feast at the Majestic Grande in Bangkok
6/ Plan your clothing.
People in Thailand are pretty casual when it comes to attire, so bring whatever makes you comfortable, but consider a few things before packing your bags:
If you don't live in a tropical climate, you will find many spots in this country extremely hot and humid. Less so in the north, but generally speaking, there will be times when you will think your face is going to melt off. This is especially true if you visit between March and June.
Despite the face-melting weather, there will be times when you will be required to cover your legs and shoulders. If you are visiting temples you will need to cover up – so pack accordingly.
Long pants can be useful if you're going into an area with mosquitoes, hiking into the hills, or even if you're just going to be exposed to the sun all day. I always pack a pair of lightweight moisture-wicking pants with SPF protection built in for days like this.
You will inevitably pack sandals or flip flops. One idea for you – if you're going to end up walking any distance in them, get good ones that have a back on them. Trust me. I've walked miles in Thailand in my sandals, jumping in and out of tuk tuks and songthaews, walking on dark streets and through ruins – you'll thank yourself for packing sandals that will be good for walking.
I'm also a fan of bringing hiking shoes for more active days, especially if you'll be hiking up mountains or exploring caves.
You can buy cheap shirts and clothes in many locations in Thailand, but be forewarned that if you're bigger than average you will have limited options. I have no problems finding clothes in Canada, but in Thailand it's a different story.
Don't forget all of your sun and mosquito care: sunscreen, mosquito repellent, sunglasses, hat. Yep, you can buy these things there but they may not have a brand you'll like and they'll almost certainly be more expensive than at home.
A light, waterproof jacket is useful if you'll be logging a lot of miles outdoors. When it rains in Thailand it rains hard, so be ready for it. I always have a super cheap (but effective) rain pancho in my camera bag just in case.
I love my head tube / head band – it keeps sweat off my face and shields me from the sun. It also keeps me warm in colder climates.
Study your region of the country and plan for it – in the north it can be cool, which brings sweatshirts and outerwear into the equation. In the islands you're talking beachwear. Do your homework and you'll be fine.
7. Plan your gear.
Everyone is different, so I'll share with you what I tend to bring. Adjust accordingly.
Camera equipment with extra batteries, memory cards, and travel tripod
Laptop
Cell phone
Converter plugs with surge protector and small power bar
Water bottle
Large backpack
Day backpack
Packing cubes – I love my packing cubes!
Waterproof cover for backpack / bags
Clif bars in case I'm caught without food for long stretches
8. Plan your safety.
Thailand is a pretty safe country. I have never felt threatened there, and often feel more relaxed than I do in many American cities. Having said that, things can happen, so plan ahead. Here are a few tips on planning for your own safety while in the LoS:
Things can be a bit unstable in the south of Thailand, and there has been some political unrest lately in Bangkok, so check out any alerts for Thailand before you go. The Government of Canada has updated listings here: Alerts for Thailand.
Take a photocopy of your passport with you. I often take a copy with me when I go out and leave the original in my hotel safe.
Make sure your important info is available to you should you lose your wallet. I store photos of my ID and travel credit card in a secure online storage space that I can access anywhere in the world.
Let others know where you're going and when you're going to get there. If your plans change, update your friends and family.
Violent crime in Thailand is rare, but pickpockets are out there so guard your money, wallet, and cell phone.
Watch to make sure your drinks aren't tampered with – this can be an issue in some spots.
I always bring my old iPhone with me and leave my new one at home. It's my back-up and I don't care if I lose it, so it's perfect for travel.
When in the LoS exercise the same caution you would anywhere else and use common sense.
So there you go! I hope you've found a few tips that will be useful to you, and most of all I wish you nothing but good times on your trip!
If you have further questions on your Thai trip planning – or have tips to add of your own – use the comments section below – cheers!