People actively read travel blogs. They participate, share, and save their favourite posts to read over and over.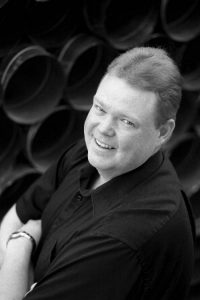 Most importantly, people make travel decisions based on the recommendations of others.
This is a level of engagement that traditional advertising can't match. The practice of hotels, tour companies, and others in the travel industry to partner with bloggers is growing daily.
For years people have been asking me where to go, where to stay, and what to do when they travel. I love helping others, and I am extremely loyal when I find a product or service I like. It's always my pleasure to spread the word about travel experiences that I enjoy.
Services
 I love to create win-win relationships. I can help your brand by offering the following:
Coverage and reviews of hotels, tours, excursions, photography equipment, and other travel experiences / products. Looking for exposure for your hotel, tour, or product? I love to write about all aspects of travel, so we might be a perfect fit! I am a passionate writer, and love to bring experiences to life, so if you want to have your hotel or travel event featured, contact me. For an example of a recent sponsored hotel post, please see My Grande Bangkok Oasis. For a Viator tour adventure, check out Hunting For Aliens at Area 51 – The Perfect Las Vegas Day Trip.
Advertising on Voyages & Vistas. Need to increase exposure with readers who love travel and adventure? Look no further than V&V! I will accept a small number of advertisers in the coming year, so please contact me if you are interested in more information.
Commissioned photography and other photography services. I love to shoot everything from landscapes and villages to portraits, sports, and concerts.  If there is something you need in the realm of photography – anywhere in the world – I am happy to help. Also, if you see an image in one of my posts that you would like to use for your brand, contact me – all images are available for licensing.
Professional speaking, writing, and other communications services. Prior to launching this blog I worked for more than a decade as a professional speaker, business consultant, and writer. I've worked with hundreds of business owners, NGO's, and MNC's in Canada, the USA, and Asia. As a seasoned communications professional, I can offer a number of services – please don't hesitate to ask.
Other Services. See something in my skill set you would like to ask me about, but haven't seen listed here? Contact me! I am always open to ideas, suggestions, and possibilities.
Why Should You Partner With Voyages & Vistas?
I specialize in covering unique travel experiences worldwide, with a special emphasis on Asia, North America, and Europe. I have a lively writing voice that brings readers in, and I always aim to provide captivating visuals.
Voyages & Vistas readers have an interest in travel, adventure, new experiences, and good photography. I am not a nineteen year-old backpacker, so I won't be covering budget hostels and first-time backpacking excursions (which is already extremely well covered by many other talented bloggers), but will be covering unique travel experiences that push the comfort zone and tell good stories.
My goal when I travel is to live well on a budget – my friends call me "king of the 4-star" as I pride myself on finding great deals for good accommodations and experiences. My readers look for the same – they want to travel well, but do so without breaking the bank.
My unique blend of business experience and writing / photography allows me to bring you maximum exposure. More than anything else, I LOVE this work, and would enjoy helping you move your brand forward.
Please contact me if you are interested in partnering, and thank you for your interest!
All the best, Paul