I have a problem – my camera gear, when packing for travel, takes priority over everything else. I LOVE my camera gear. I only like my clothes and other little toys, so the photography equipment always wins out. If I can take an extra lens but have to ditch a pair of socks to do it, I will. I can go sockless quite happily if it means I can capture a specific shot in the in way I want to capture it. Cold feet are nothing when you're making artistic magic. 😉
Having said that – there are limits to what I can take with me. Especially on long trips, or when I am trying to manage my travel with carry-on luggage only. So over the years I have whittled down the amount of gear I take to a nice, tight set of portable equipment that gives me maximum flexibility.
Hopefully my years of trial and error will be helpful to you. With that in mind, I am happy to share what's in my bag, as well as a few other tips that you may find useful when packing your gear for your next trip.
1. The Backpack
I use the Tuff-Luv E-volve Expedition camera backpack. It's been the best deal going for the last few years, but sadly I don't think they're making them anymore. Too bad, as I'm on my second one and I wouldn't have hesitated to pick up a third. Maybe they'll start offering them again, as they're super affordable (I got mine for $30!) and they have every feature you could want in a consumer grade photography backpack.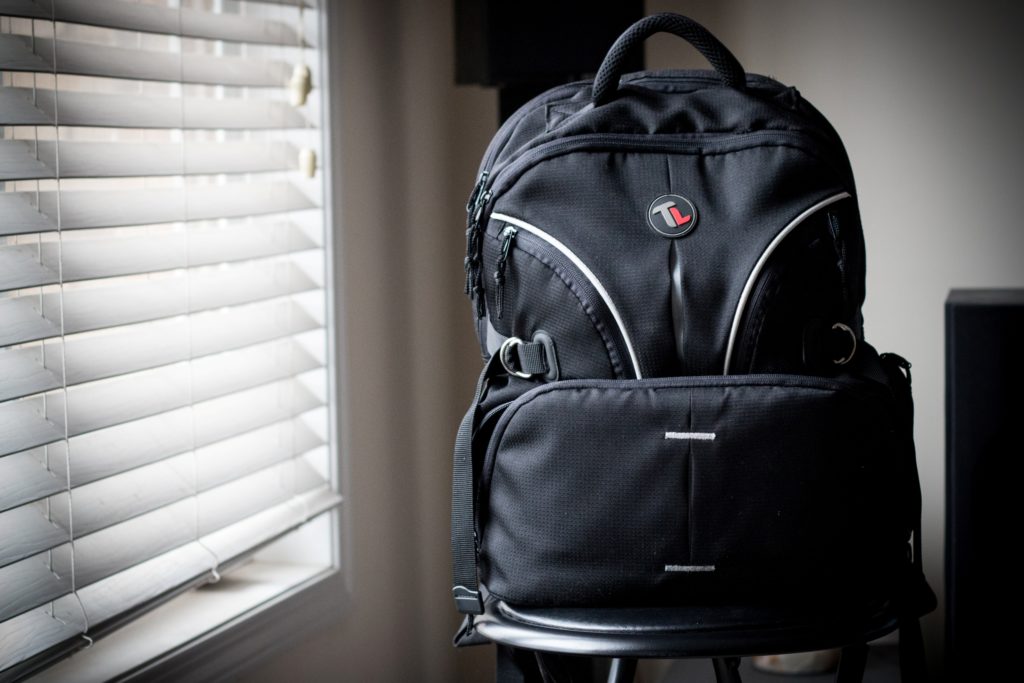 This one comes with a padded pocket for a couple of lenses and one or more camera bodies depending on how you lay it out; a laptop compartment; main pocket for clothes, more camera gear, or other travel items, and two small pockets on the front for things like lens filters, memory cards, etc.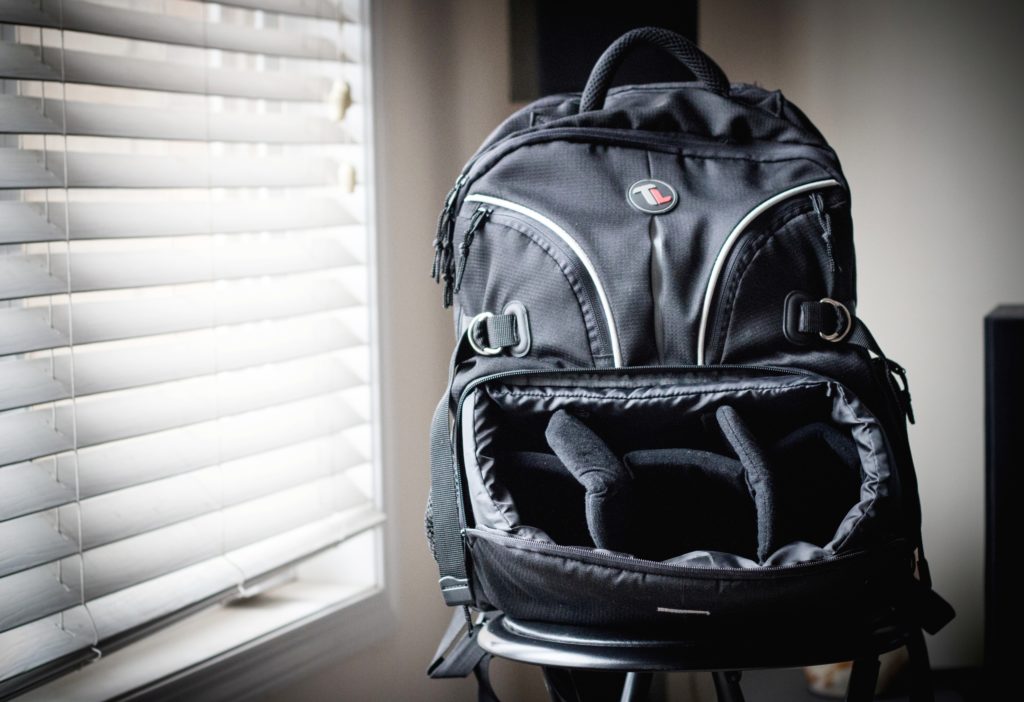 In addition to my backpack, I usually pack along a small over-the-shoulder bag that works really well for those times when I want a small bag that I am constantly going to be in and out of. This is a Golla bag, and though it looks small, I can actually get a body (with lens attached) in there, as well as two other small lenses and a few other odds and ends. It holds shut by magnets, so it's super easy to flip open, grab something quickly, and get back to shooting.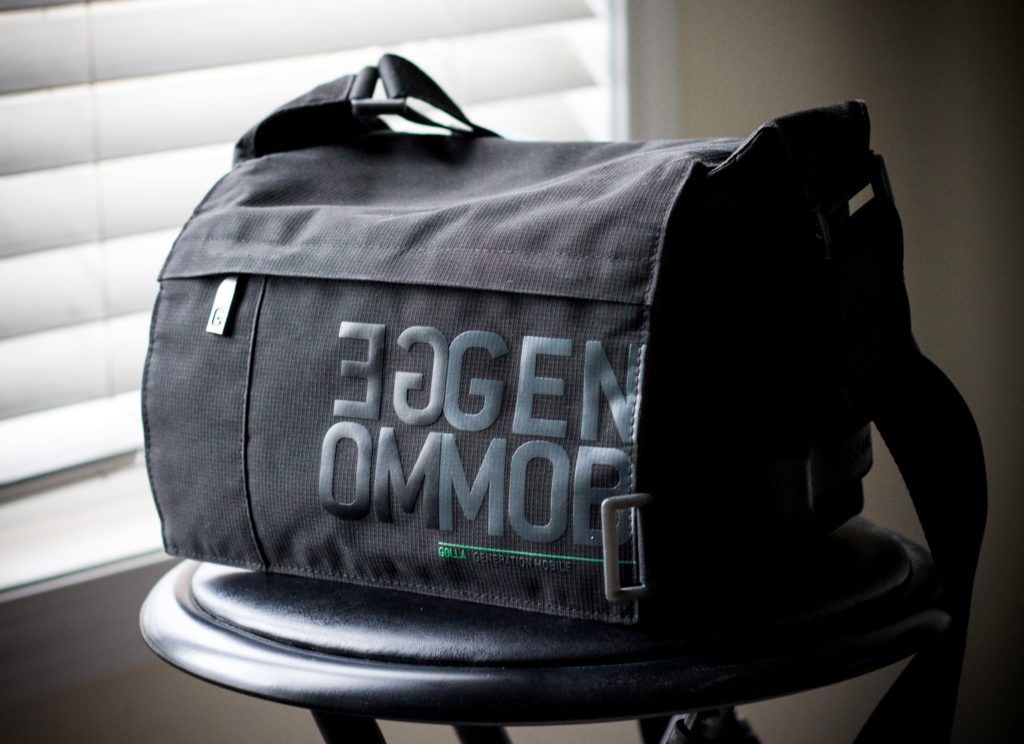 Between these two bags, I've got all options covered, whether I'm hiking into the jungle to find a waterfall or into the front row of a concert to shoot the band.
2. The Camera and Lenses
My setup is simple – a good camera body and three lenses that cover all the ranges I need.
For years I used the basic entry level Canon Rebel T3, but upgraded to the Canon EOS 70D a couple years ago (the 70D is a phenomenal mid-range DSLR that won't break the bank). Many of the shots you'll see on this website were taken with the Rebel T3, so dismiss the notion that you need an insanely expensive camera to do good work. Plus, I tend to travel to places where toting around a really expensive camera is a very bad idea – so getting more out of equipment that is a bit more modest is a good thing. I still pack along my T3 if I'm going to a dangerous location.
The 70D is a great camera for travel as it does exceptional video work, is fantastic in low light, and is extremely versatile. From portraits to challenging landscapes and rock concerts to studio work, I have yet to find a situation where the 70D didn't perform well.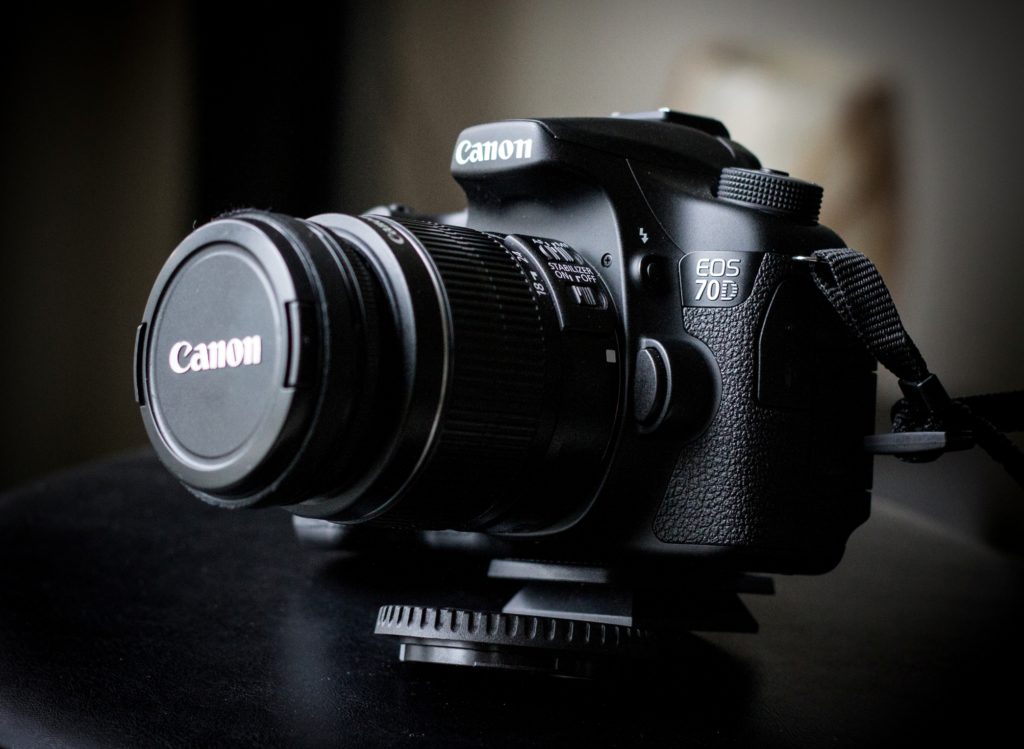 As for the lenses, I use three inexpensive but very effective Canon lenses to get the job done:
– Canon 18-55mm f/3.5-5.6
– Canon 50mm f/1.8
– Canon 55-250mm f/4-5.6 IS
The 18-55 is a kit lens, it's inexpensive, good for wide shots, and a solid performer for HDR landscape images. This shot of the Sacre Coeur was taken with the 18-55.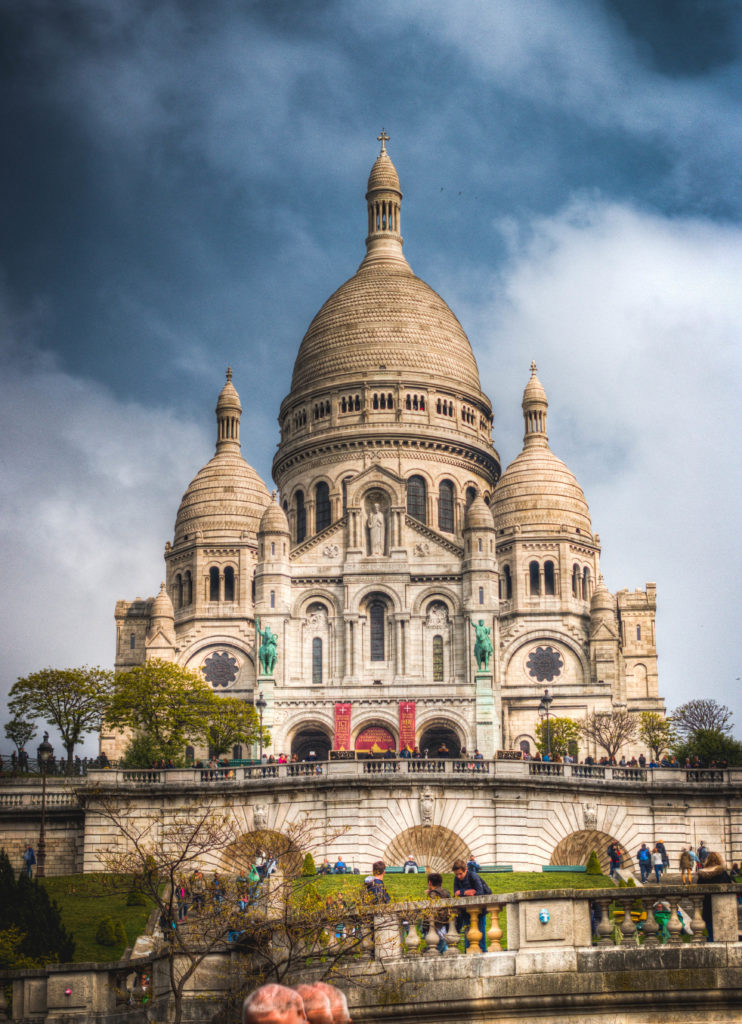 The 50mm f/1.8 is known as the "nifty fifty". It's a great little prime / portrait lens that can be bought for less than $150. I've used the nifty fifty for everything from basic studio work to portraits on the fly. See below for a recent portrait taken along the Seine in Paris with the 50: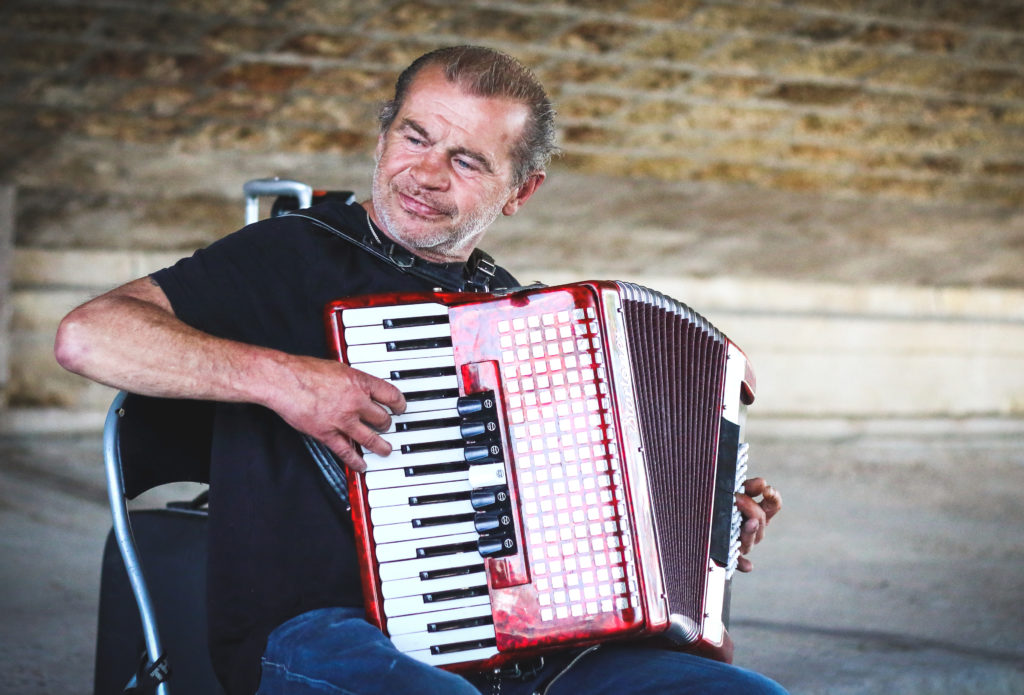 As for the 55-250mm, it's an excellent zoom lens for the money, and with image stabilization will allow you to zoom all the way out to 250mm and still hold things steady. I use the 55-250 for sports, wildlife, and some portrait work.  The photo below was taken with the 55-250 at the Muay Thai fights in Bangkok, October 2015.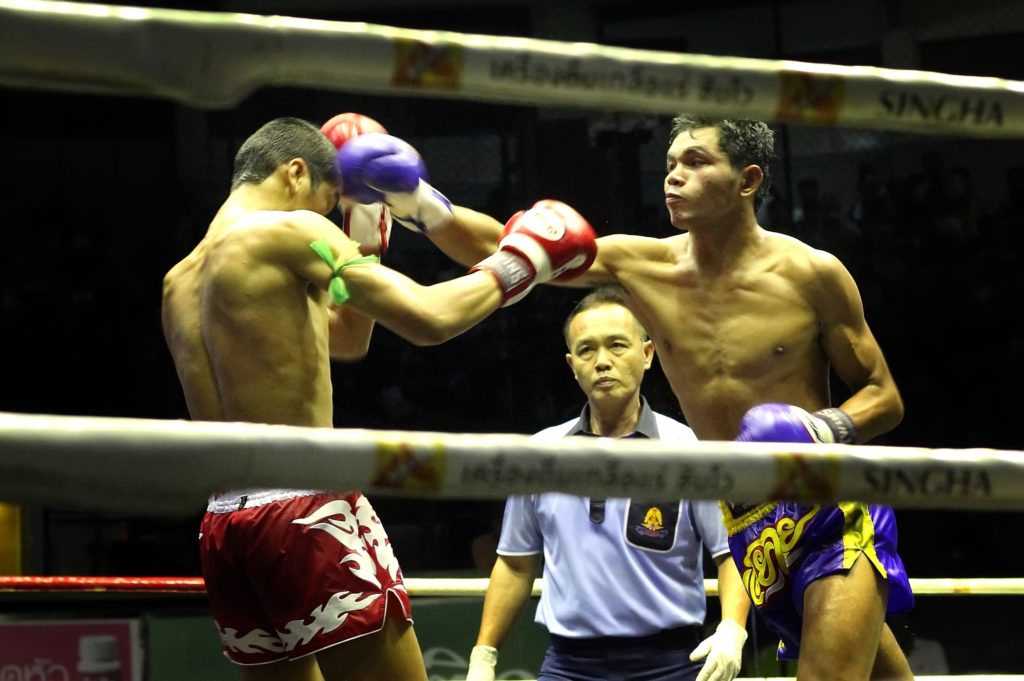 Having all three lenses allows me to cover everything I need as far as focal range is considered. These lenses are light, versatile, and inexpensive.
3/ Other Gear
Shooting at night, trying to smooth out waterfalls, or going for multiple exposures on landscape photos means I need something to keep my camera steady. So that means a tripod.
On trips where I know photography is a major component (ie. Iceland) I will bring my full-size tripod, packed in my checked luggage, and then hooked to my backpack when I head out. But if I'm just heading out for the day with no real expectation of needing the full-size tripod, I'll pack along this little Polaroid 12-inch deal (other items added for context):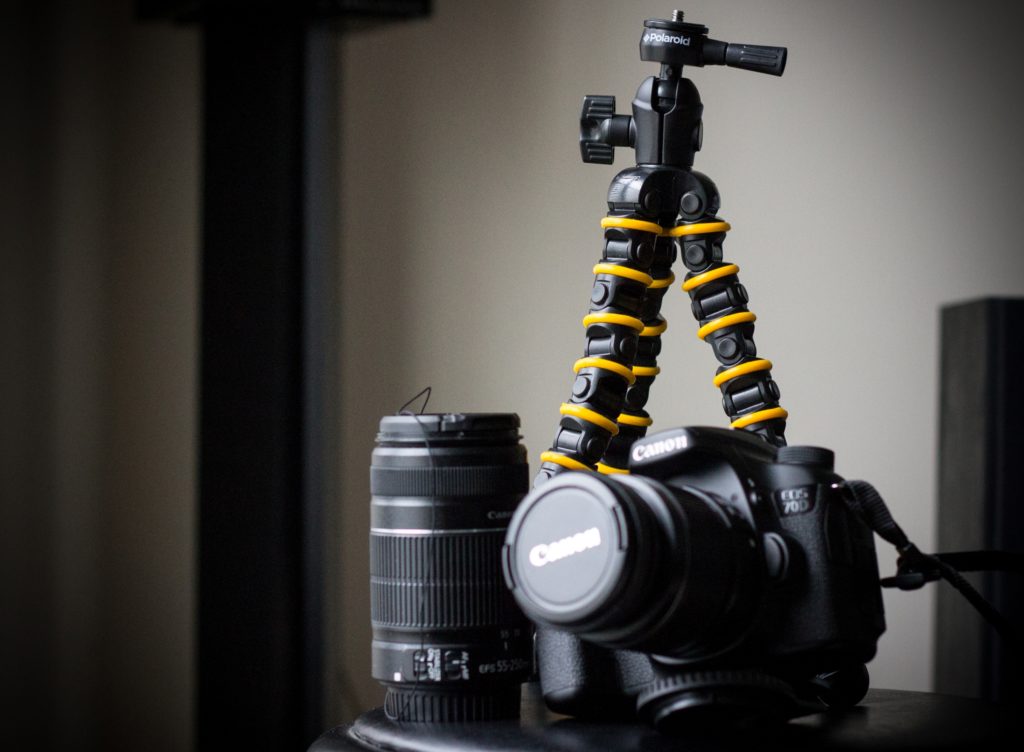 It's amazing how much use I get out of this thing! It's flexible, so I can set it up in a variety of positions. It's surprisingly strong, and can hold my DSLR as long as I don't have a heavy lens on it, and it acts as a stabilizer if I'm trying to shoot a handheld HDR image. Here's an example below, of a shot taken in Peggy's Cove, Nova Scotia on a brutally windy day. The Polaroid allowed me to brace my camera against my chest, giving me my three points of contact with the camera and the ability to hold it still enough to manage this: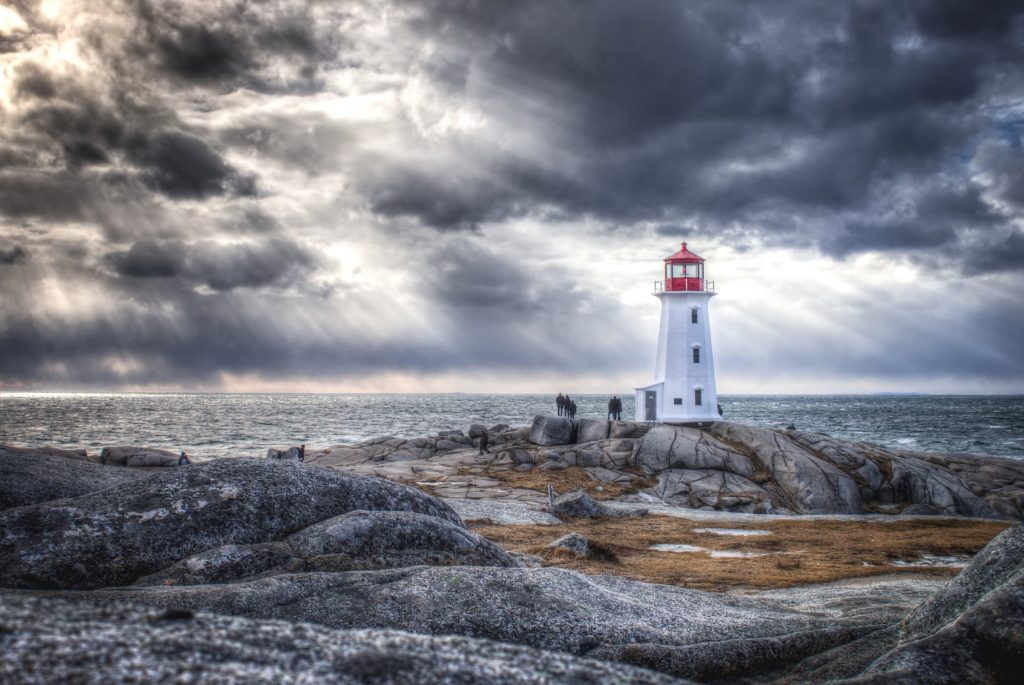 One other thing the Polaroid flexible tripod is great for is video. I can attach my DSLR, hold the legs of the tripod at the bottom and it acts as a stabilizer and (short) selfie stick! It's a a cheap and easy way to stabilize – not as good as a gimbal – but it definitely helps.
As for other gear, it's just the usual stuff – I have an ND filter I use for waterfalls, a few cloths for lenses, wet wipes in case I get caught with random goop on my hands (happens more than you'd think), extra battery, extra memory cards, charger, and that covers it.
Quick Re-Cap
You don't need much to put together a good little setup to take on the road! My gear boils down to:
Backpack and small shoulder bag
Camera body – 70D (and older back-up T3 if required)
Lenses – 18-55 / 50 prime / 55-250 zoom
Full tripod and / or 12-inch Polaroid flexible tripod
Odds and ends: filters, batteries, memory cards, cloths
Now get up, get out there, and happy shooting!
For more travel photography tips, check out my earlier, related post "8 Travel Photography Tips" – thanks!
What do you bring on the road? Feel free to comment below – cheers!