Landing in Paris after four killer days in Iceland, we needed to switch our mindset. Gone were thoughts of icebergs, waterfalls, and overpriced bowls of meat soup. Instead, we started focusing on all things France – from our friends, to the upcoming election, baguette jambon buerre, delicious wine, shops closed so staff can have a smoke break, quaint streets, people dressed far better than us, and of course – fancy cheese. Goddammit, that fancy cheese is delicious.
This would be our second trip to France in the last eight months; it's definitely a place that has captured our imagination, and I could see a time when Angela and I might relocate there. But for now, a visit would be the next best thing.
Our friends, Brendan, Kim, and their kids, Bella and Finn, were hosting us just outside the city. We all decided a quick road trip to kick things off would be the way to go, so off to the Burgundy region we went. This was a fun side trip for us; I didn't know much about this part of France, and as I'm someone who loves to plan and research things to the point of obsession, this little adventure was out of my hands – it had all been planned by Brendan and Kim. So this was spontaneous from my perspective, and with no expectations as far as the trip was concerned, it was relaxing.
We drove for a couple of hours, south and a touch east of Paris, jetting along the A77 towards the little village of Arbourse. As the countryside shifted from urban to rural, the terrain changed to gently rolling hills and massive, gorgeous fields of yellow. We couldn't resist stopping for a few pics in the golden crops, which we learned is rapeseed (canola). I scraped my leg and bled for a while, but it was worth it; blood is temporary, pictures are forever.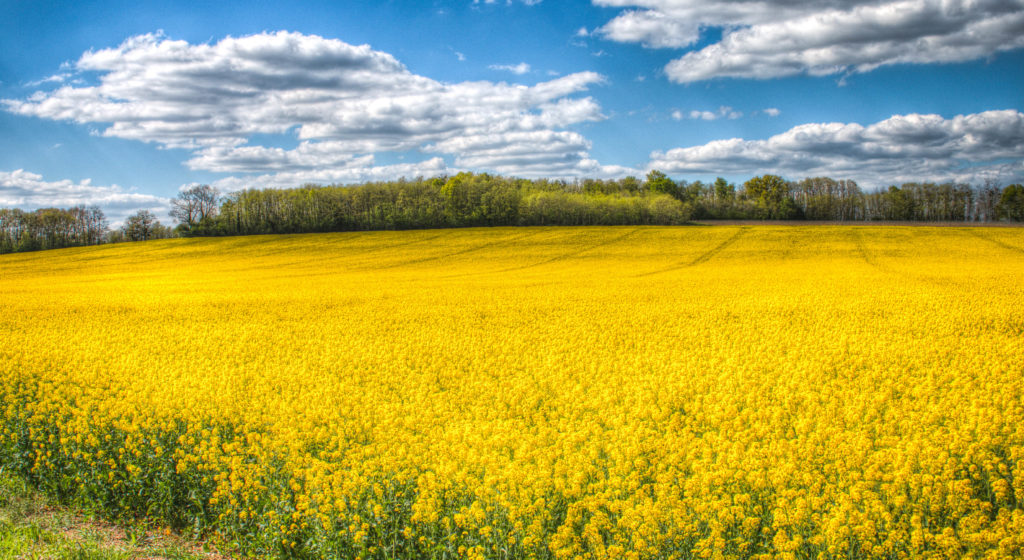 Winding through the department of Nièvre (think of French departments like counties or "regions within regions"), we finally found Arbourse, a village with a population of 113. The old houses, the church on the top of the hill, and the farms look and feel like something out of a fairy tale.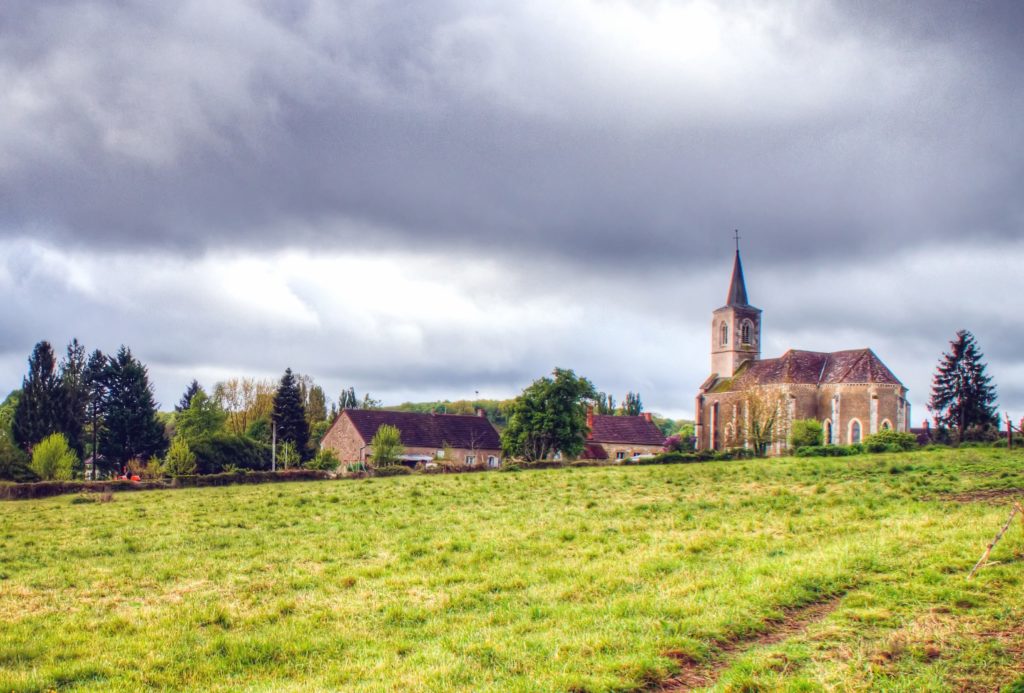 We found our rental place, a large house – or gîte to the French – that shared space with the local mairie (town hall) and was in extremely close proximity to a rather vocal rooster and roughly thirty white cows (no spots).  It was an incredible deal at 50 euro a night – you can't find too many places that will comfortably house six people in Europe for less than that. The house was old, but in great shape, and it provided more than enough space for all of us. Out front were signs for the upcoming election, with full posters of Macron and Le Pen greeting us each time we returned. Because it was the mairie, there were some cool bits of village memorabilia lying around, like the old Arbourse sign out back.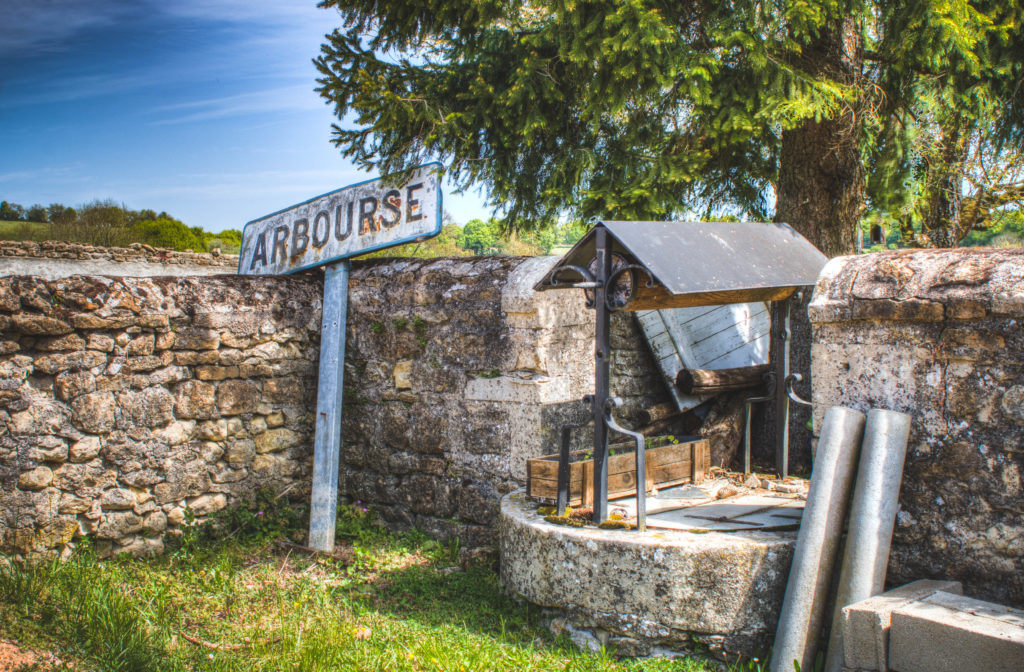 Hungry at this point, we voyaged down to the little town of Châteauneuf-Val-de-Bargis to find some food. Find some we did, chowing down at an eclectic little restaurant where everyone seemed to know everyone and we were greeted with a plethora of hearty bon soirs by the locals.
After dinner we grabbed a few supplies (baguette, local wine, cheese, yogurt, and of course Orangina) and made our way back to our trusty gîte. After a night of gaming and local delicacies, we were ready to hit the sack and rest up for day two in Burgundy.
The next morning we took off for Guédelon Castle, a forty-five minute drive through more yellow fields – not so bad. Guédelon is a very cool project, started in 1997 with the aim to build a thirteenth-century style castle using only the tools and materials available to people at that time. That means they've been at it for twenty years, and they still have another twelve to go – talk about dedication. There are only seventy people on the project, so the going is slow. Every nail, brick, decoration, and tool is created on-site. For a history nerd like me, this was very cool to witness. I've heard there's a documentary about Guédelon on BBC2 called Secrets of the Castle, which I'll definitely go looking for now that I've been there .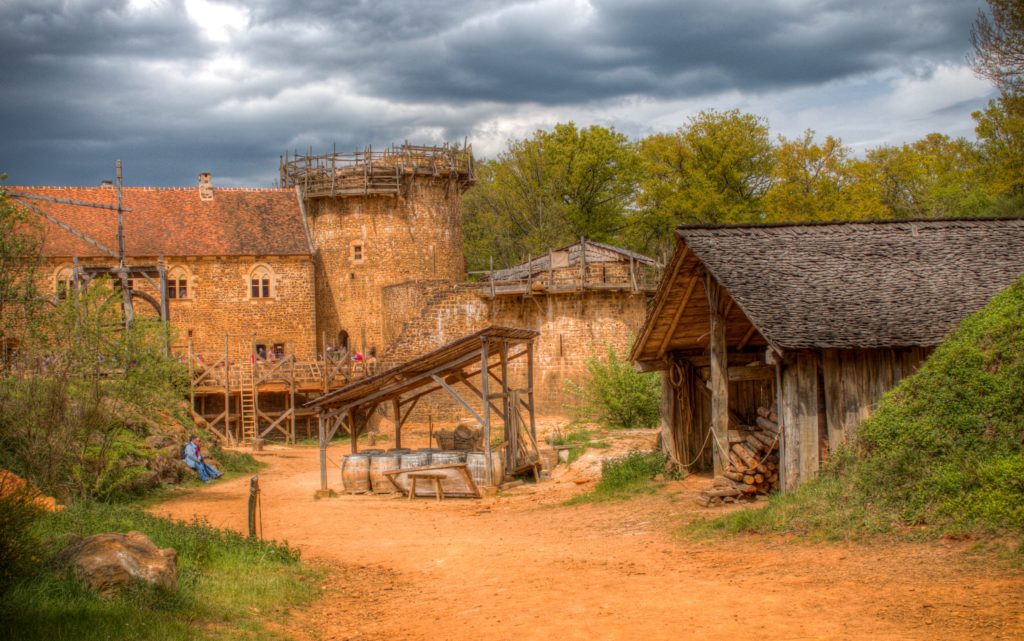 Guédelon feels a bit like a working castle while doubling as a tourist attraction – it's a tricky balance to strike, but they do it well. I think it succeeds because the work being done on the grounds isn't just for show – everyone on site is actually contributing to the building of the castle.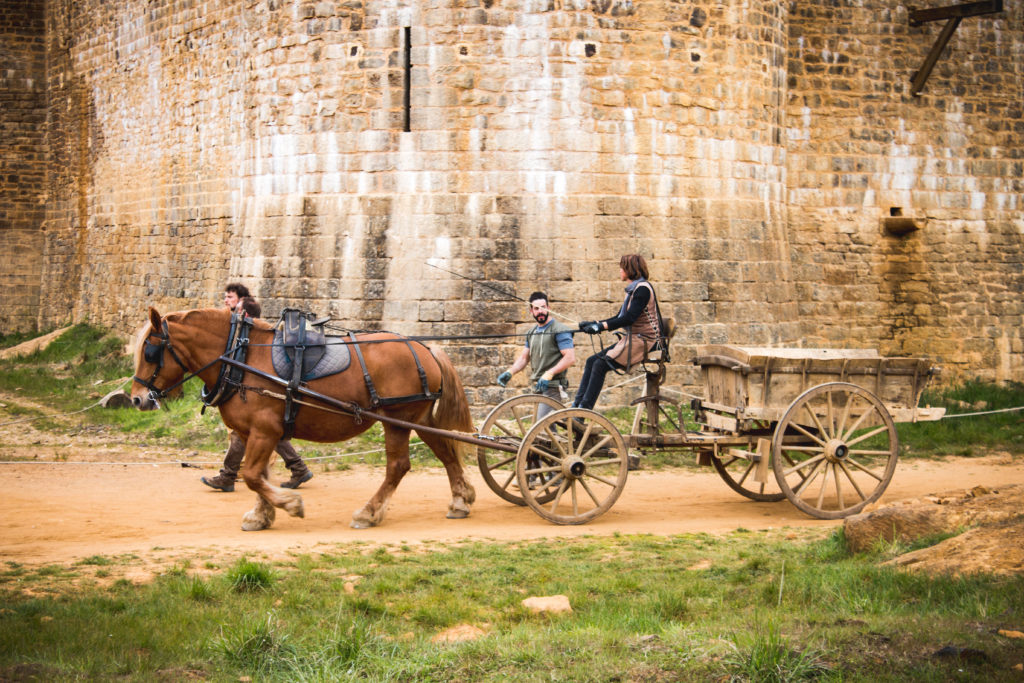 You can watch the blacksmiths make nails, the weavers make baskets, and the stone masons create bricks from rocks they've chosen from the nearby quarry. It doesn't sound exciting, but it's actually kind of mesmerizing and far more interesting than I thought it might be. It also reminded me how happy I am to live in age when I don't have to make my own nails – I don't even like building things from Ikea.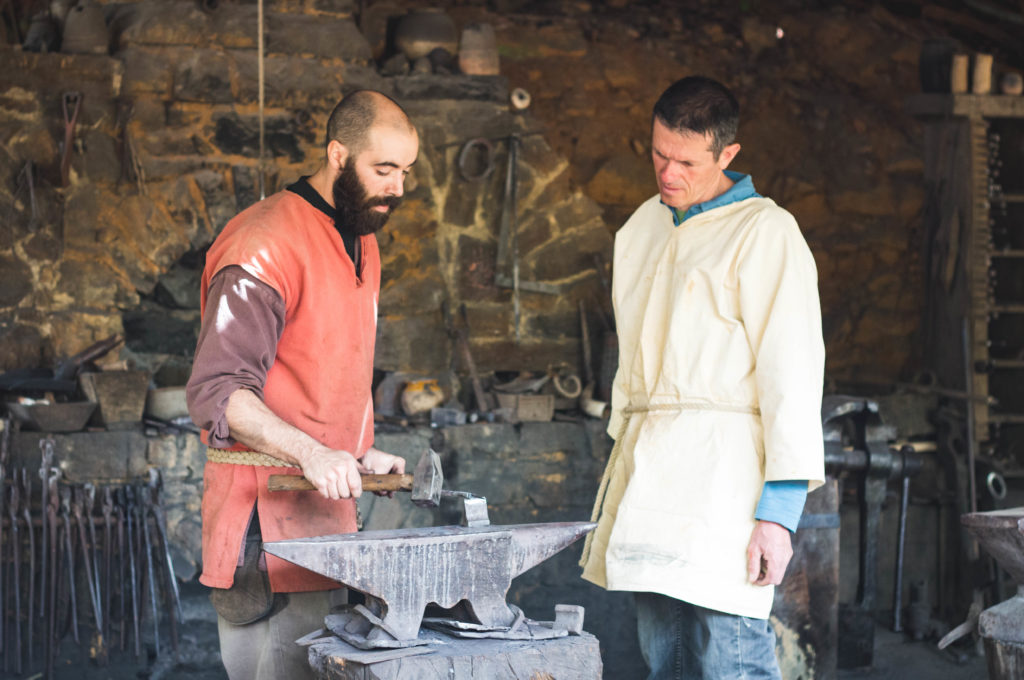 They have some stone carving classes for kids, and the daily routines of the workers make for more than enough entertainment. You can also explore the castle itself, climbing up, through, and around to your heart's content. Climbing the stairs is a good calf workout, so you'll feel the burn even if you can't make it to the gym that day.
The castle explored, our shoes covered in red clay, we got back in the car and zipped out to La Charité-sur-Loire, a town founded in the seventh century; back then it was known as Seyr (City of Light). On this day, though, light was hard to come by – it was pouring rain, so our ability to explore was diminished. Even so, we got up, got out there, and tried to see what we could through the rain drops.
La Charité-sur-Loire is a charming little town with the requisite old buildings, tight streets, boulangeries, boucheries, and brasseries. I would happily spend an extra  day or two there on a future trip.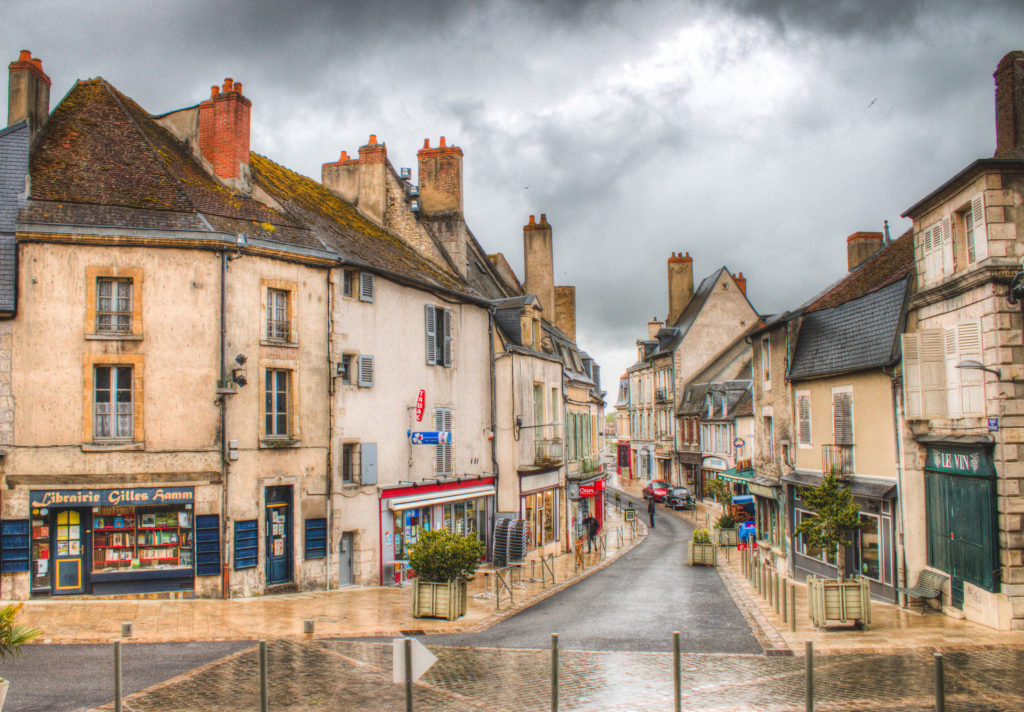 Like so many French towns, this one is dominated by a cathedral in the middle of town. It's easy to become jaded with the whole, "gosh, another castle / cathedral" thing when you're in France, but I loved it. Looking at structures a thousand years old, imagining what life was like back then, is like transporting yourself to another world. This one, called Notre Dame (like the one in Paris), makes you feel that way.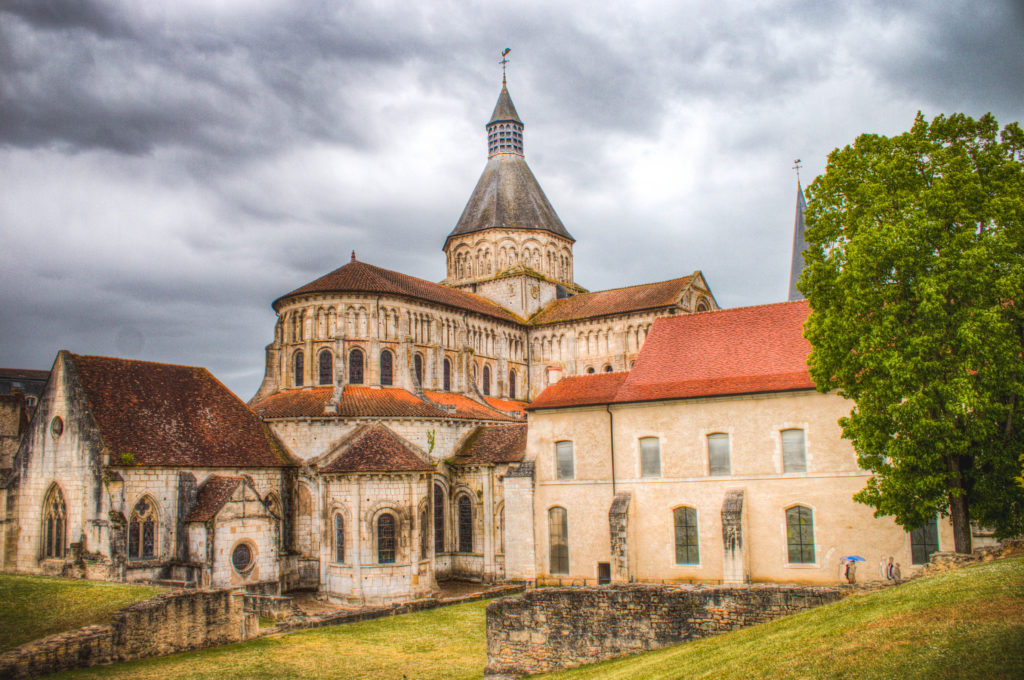 We slogged through the soggy grass, making our way around the outer edges of the church. We took refuge from the rain in a visitors' center, where the staff told us about some local restaurants and other places to go. The rain fell in sheets, so we decided to check out the inside of the cathedral. Sprinting and sloshing, we made our way from the center to the church, unscathed but for a mildly pulled hammy on my part.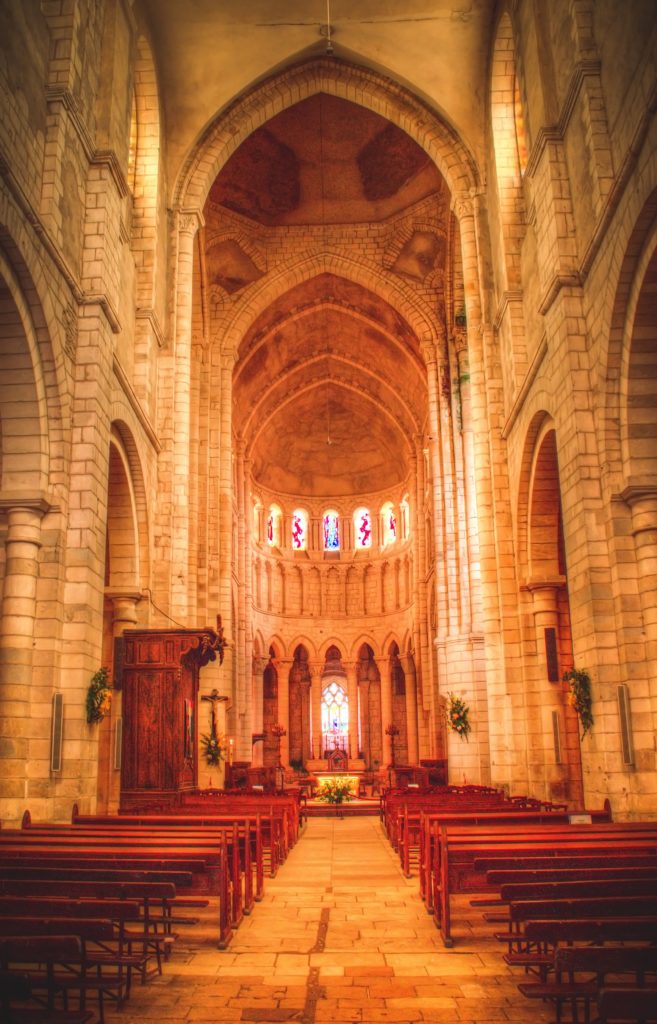 This cathedral, like so many in France, is big, impressive, and old. Built in the 11th century, it's now a UNESCO world heritage site. We could hear birds flying around in the dark, their echoes bouncing off the high ceilings. Aside from one other couple, we were the only ones in the building. It provided refuge for us – and the birds – for a while, but the rain was relentless.
Hungry, tired, and wet, we decided to call it a day around six o'clock. Most of the restaurants in town were closed due to it being a holiday weekend, and the few that were going to open weren't opening until after seven, not unusual for France. So we found a pizza kiosk in a parking lot on the way out of town, grabbed some food, and had a little pizza party back at the gite in Arbourse.
The next day we were up early for our trip back to Paris, but not before I could sneak out and take a few pictures of the little town of Arbourse, from the white cows….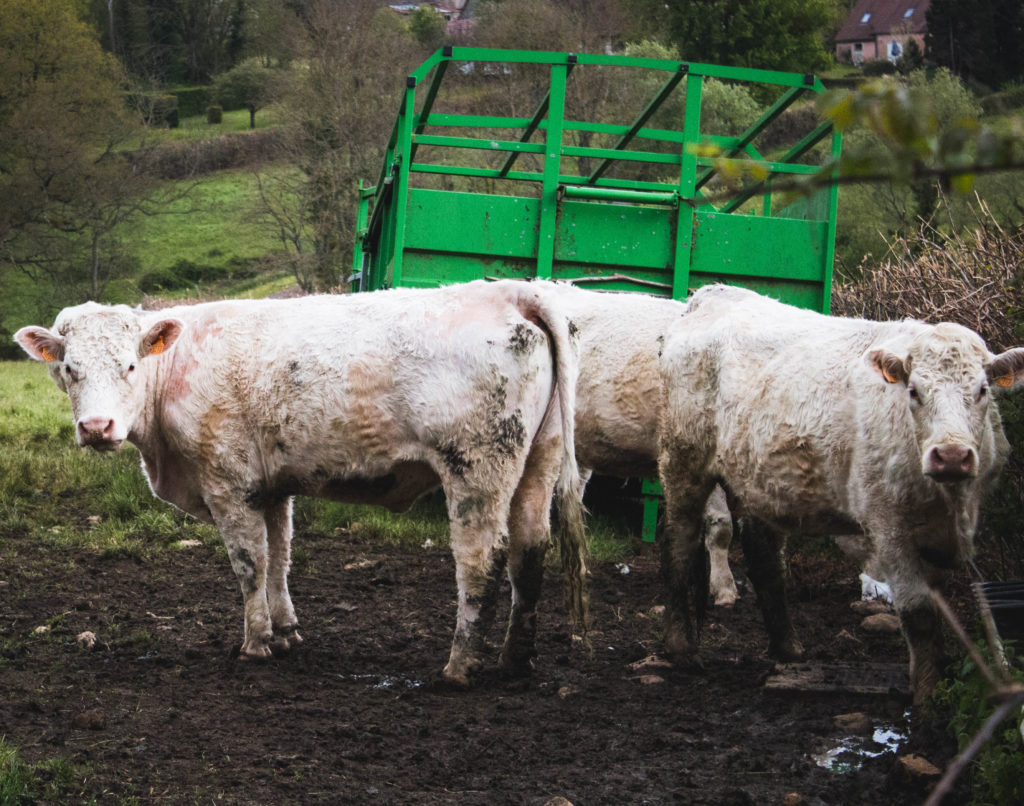 …to the country lanes…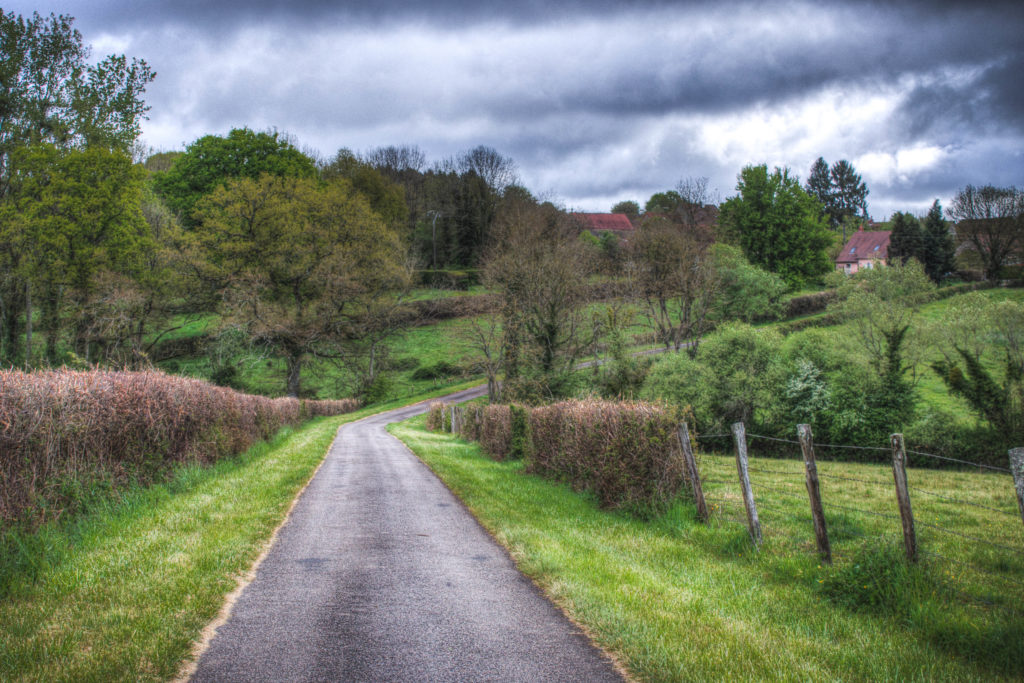 …to the wide open fields.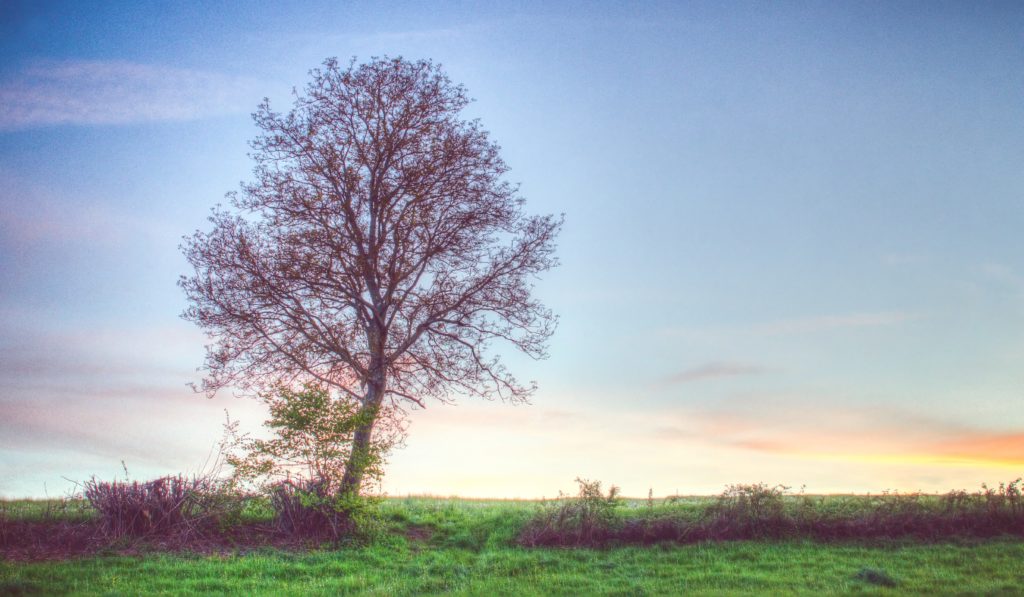 Pics taken, it was time to go. The ride out of Burgundy was just as much fun as the ride in. Along the way we came across a winery where we could explore the grounds a bit and stretch our legs. We bought some wine, the kids played on the lawn in the shadows of a massive chateau, and the whole thing felt very French.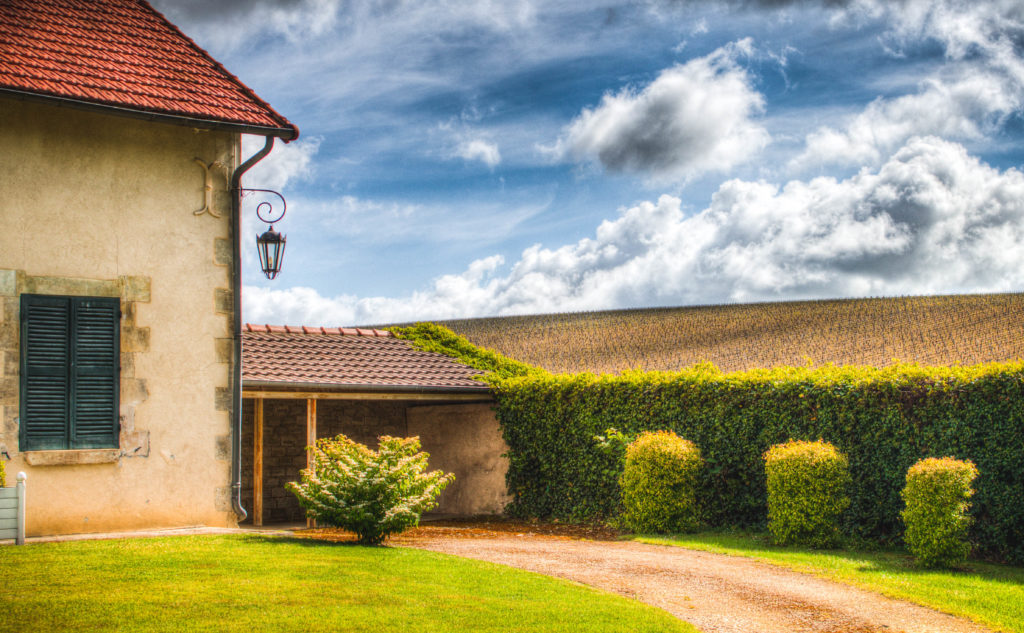 Our time in Burgundy done, we motored back to Paris, taking soggy clothes and memories of castles, vineyards, and fields of gold with us.
How about you? Have explored the French countryside? If so, what did you think – comment below! Cheers!