Note: Throughout 2017 I will feature different Canadian locations to celebrate Canada's 150th birthday! This is the second post in my Canada 150 series – enjoy!
——————
Nova Scotia is the kind of place that gets into your blood. Once you visit, you'll almost certainly want to return, especially if you don't have a bona fide Nova Scotia donair shop in your hometown. Donairs are nature's perfect food, and a trip to Nova Scotia is worth it for their magical greasy deliciousness alone – but more on that later.
I'm heading back to Nova Scotia later this year, and as I got to think about my travel plans I couldn't help but jot a few notes down about this province that has grown on me with each visit. I've lived all over Canada, including Halifax during some of my formative years, and while I enjoyed it I didn't truly appreciate it for what it was. As a visitor, I've seen the city of Halifax and the province of Nova Scotia in a totally different light, and it's quickly become one of my favourite places to explore. Here are five reasons why:
1. Nova Scotia is One Gorgeous Province
All of the stereotypes are there in spades – lighthouses, fishing villages, and miles of coastline can easily be found for those who seek such things. And they're worth seeking out, especially if you didn't grow up on the Atlantic coast of North America.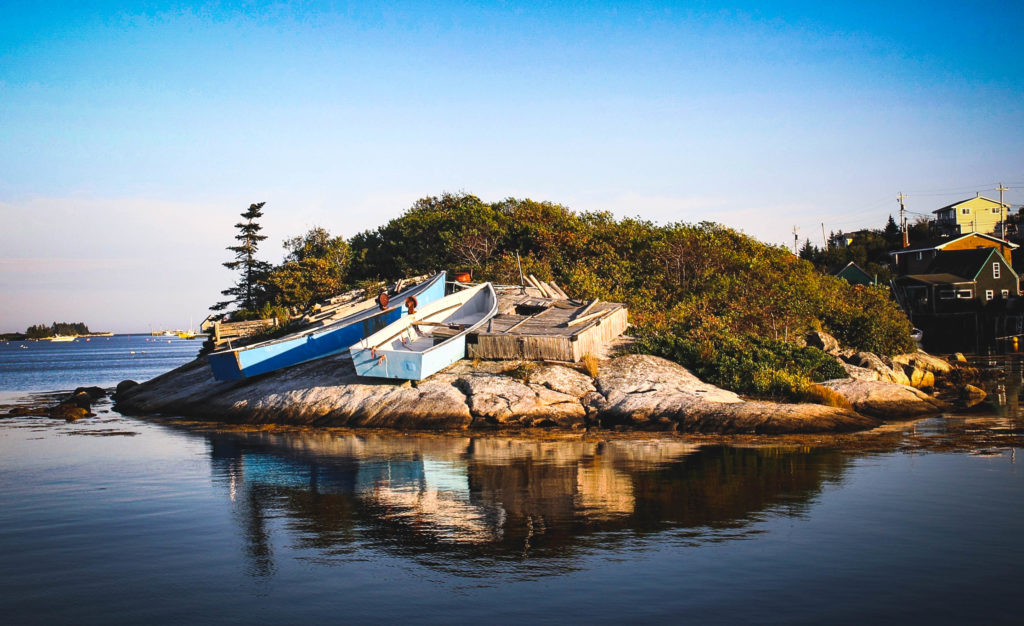 Above: Near West Dover, NS
The province is chock full of great hiking, trails, lakes, and outdoor spaces to explore.  Venture a bit more than an hour from Halifax, and you can find one of my favourite spots at Joseph Howe Falls and Victoria Park. The falls are pictured below.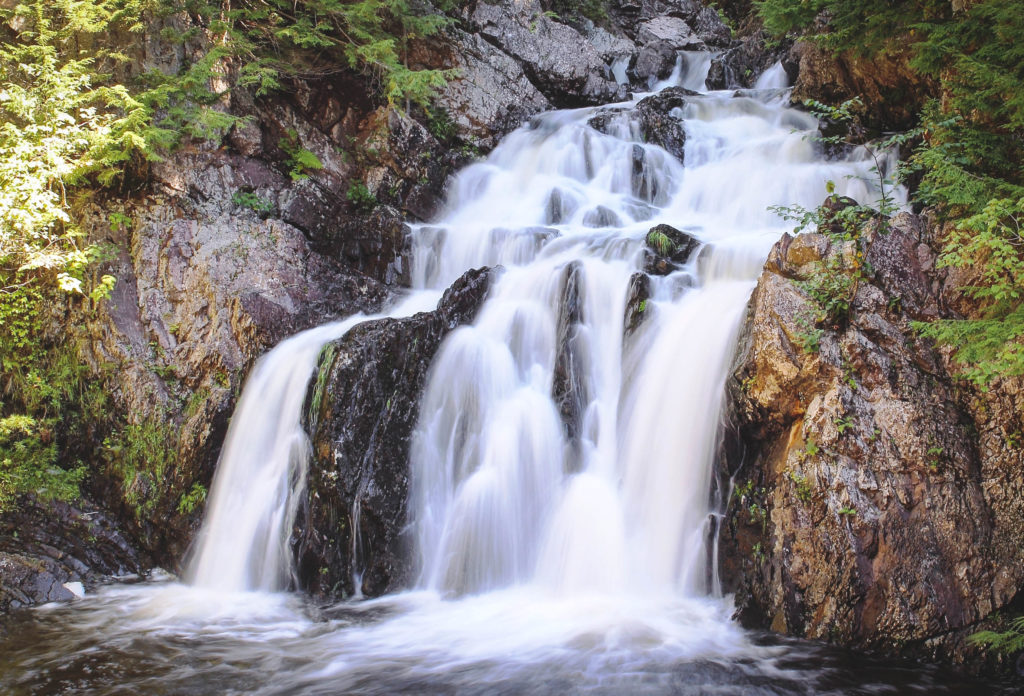 Fun fact – you can hike for a few hours in the park, enjoy the falls, and then go buy some cheap underwear. Truro is home to Stanfield's, one of Canada's top underwear manufacturers and they have an outlet store where you can save tens of dollars on the undergarments of your choice. So if you think Nova Scotia doesn't have it all, think again.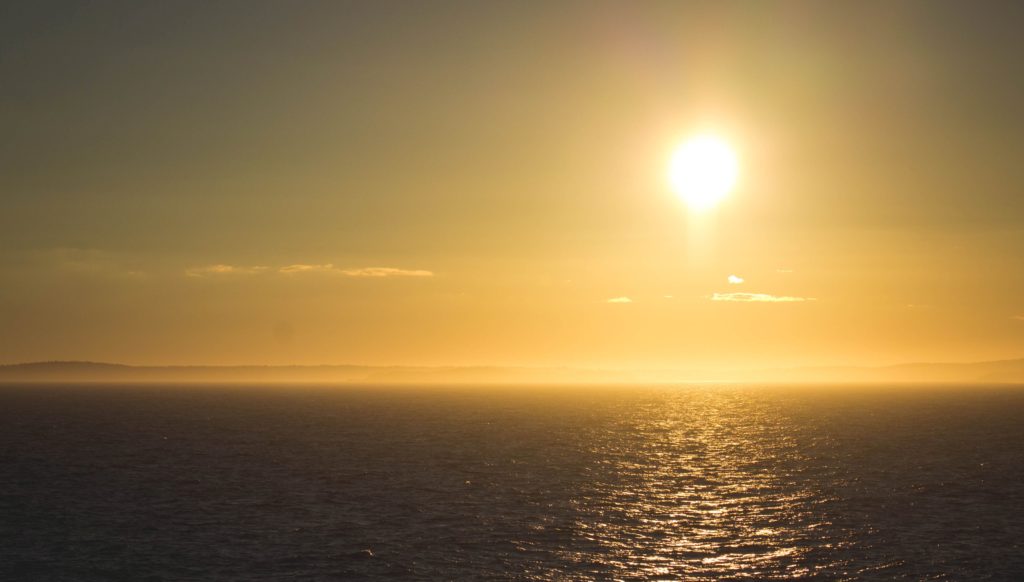 Above: Sunset over the Atlantic
So go, explore. From the hilly waterfront town of Lunenburg to the three churches of Mahone Bay, and from the South Shore to Cape Breton, this is one beautiful province to see. Bike it, drive it, walk it – you won't be sorry. And you might even save some cash on your unmentionables.
2. From Donairs to Lobster – The Food is Ridiculously Good
To me, Halifax food begins and ends with the donair. I know it's a bit of a cliche to talk about donairs when tackling Nova Scotia cuisine, but I don't care. They're perfect, and I can't wait for the wheels to touch down at Halifax International Airport so I can rush into the city and order up a foil-wrapped ball of greasy goodness.
The donair is the ultimate late-night food, an ode to unhealthy eating and the sworn enemy of vegetarians from hill and dale. The donair, for the uninitiated, is basically a pita wrapped around strips of spiced beef (or, less commonly, lamb) and covered in sweet, sticky donair sauce, garnished with tomatoes (if that's your thing – I don't like, nor trust tomatoes, so I leave them off), and onions. It seems like the only place in the world where they make a donair the right way is in Nova Scotia, and for my money the finest can be found at Sicilian (Blower Street) or King of Donair (Quinpool Road). I've been hitting Sicilian and KoD for years, and even have them pack some up for me when I leave town, extending the goodness for a few more days once I get back home to Toronto.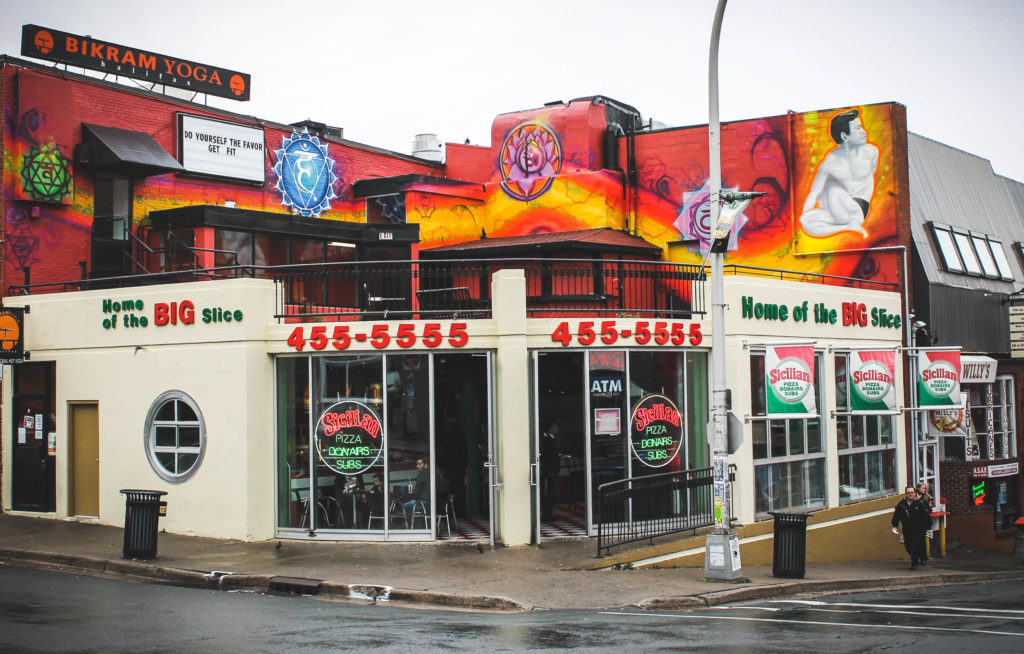 Having extolled the virtues of the donair, we can now move on to other options, of which Nova Scotia has many. The Halifax food scene, in particular, involves a whole heck of a lot of diversity. Once you've had your donair, go explore everything else the city has to offer. You can go upscale with places like Chives (funky vibe, fresh Canadian ingredients), the Five Fisherman (excellent seafood), the Wooden Monkey (green vibe, plenty of vegetarian options), and the Bicycle Thief (on the water, Italian). Halifax has a ton of brilliant options, whatever your budget.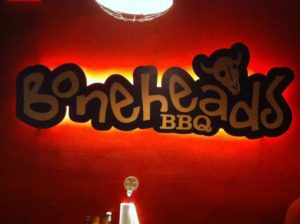 If donairs don't help you hit your grease quotient, Halifax even boasts a killer BBQ place. A few years ago Boneheads popped up on Barrington Street, offering Southern Style BBQ, cooking things up low and slow, making everything right with the world.
Killer fries, amazing pulled pork, brisket, and ribs. I've had BBQ all over the world, and these guys are as good as any I've tried. They even have BBQ poutine, which I'm quite certain would exceed your recommended calorie intake for the week,  but I'm betting it's worth it.
3. The People Are Fun & Friendly
One of the biggest factors when determining what kind of a trip you'll have is the people. In fact, when I think back on most of the places I've visited, many of my strongest memories are about the interactions I've had with others. People can make or break a trip, and this is where Nova Scotia has an advantage.
I always find Maritimers to be pretty easygoing, especially when dealing with people from outside the province. They lack pretension, and would give you the shirt off their back if you needed it. Why you'd travel without a shirt is beyond me, but hey – to each their own.
I have found Nova Scotians who will befriend you quickly, buy  you a drink, and make you feel like a part of the home crowd. As hosts, they'll take good care of you, feed you well, and introduce you to their whole neighbourhood.
Maritimers are also fun when in a crowd situation – hit a pub with live music or the Scotiabank Centre (formerly the Metro Centre) for a hockey game and you'll find people are lively and engaged.  They're a good bunch, and always make a trip to Nova Scotia that much more fun.
4. Live Entertainment is Everywhere
Okay, I don't want to oversell this point. I live in Toronto, where I can see a world class performance every single night of the year if I choose to do so. Halifax can't match that. BUT – I will say that Nova Scotia punches above its weight when it comes to entertainment.
Great local bands in pubs around the province play to thirsty crowds every night, and the province boasts cool festivals like the Halifax Buskerfest (one of the largest busker festivals in Canada) every August. The Halifax Scotiabank Centre draws world class acts on and off through the year, and if you're into drinking a cold beer while people fiddle around with, well…fiddles (sorry, I couldn't resist), then the Kitchen Ceilidh Series might be up your alley. In fact, if you don't see a fiddler or piper of some kind while in the Maritimes, you simply aren't trying hard enough. Case in point – the guy below was just piping by himself by the water one day when I walked down there. It's like spotting a whale. Spend enough time and you just might come across one in the wild.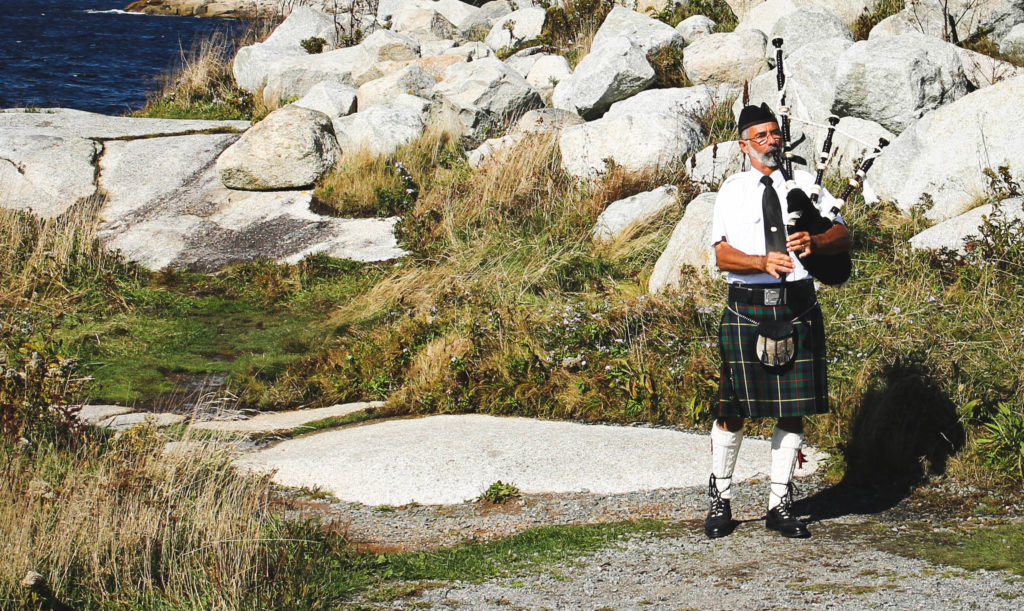 Add in some local theatre, a good sports scene, growing comedy and jazz festivals, and you have a city that should keep you entertained.
5. The Land Where Beer, Wine, and Liquor Flow
Way back in the day, when I lived in Dartmouth (across the harbour from Halifax), Nova Scotia had a good beer scene. Keith's and Moosehead ruled the roost, and as local brewers they were actively involved in everything, from sports to live music and everything in between. If there was a public event, one of those two (or both) were present. I was a bartender while in university, and the local Moosehead rep even sponsored my wedding (no joke) with free beer. So when I say these brewers were everywhere, I'm not kidding.
They're still there, venerable Nova Scotia institutions you can visit and enjoy. But they now have company. It seems all of Canada has been hit by a wave of good craft breweries, and Nova Scotia is certainly not immune. In May 2017 alone, you can hit the Full House Craft Beer Fest (Halifax, 31 breweries);  Yarmouth Craft Beer Festival (Yarmouth, 12 breweries); Northumbeerfest (Pictou, 6 breweries); and the East Coast Cider Festival (Halifax, 15 cider makers).
Nova Scotia is also chock-a-block full of pubs where you can swing heavy mugs while listening to good local music – with or without the local craft trend, this has always been a part of life on the east coast – good beer has always been easy to come by here.
If you're not into beer, maybe wine is your thing. Nova Scotia has been growing grapes since the 1600s, so they know a thing or two about making wine. Head out to the Annapolis Valley and you'll find no shortage of wineries to explore; it's a nice spot to visit, especially during the summer, so don't hesitate if this is your thing. I'm not a big wine guy, so I won't pretend to wax poetic about Nova Scotia wines, but I've heard they're worth the trip.
Finally we come to distilleries. There are about a dozen good distillers in the province, most of them offering tours and tastings. For more, check out Nova Scotia Culinary Trail's info on the subject.
So there you have it! Five good reasons to check out Nova Scotia. It's a great province to visit; I'll take a place with gorgeous views, great people, delicious food, and easily available, quality drink any day.
To sweeten the pot a bit, here are a few more Nova Scotia pics: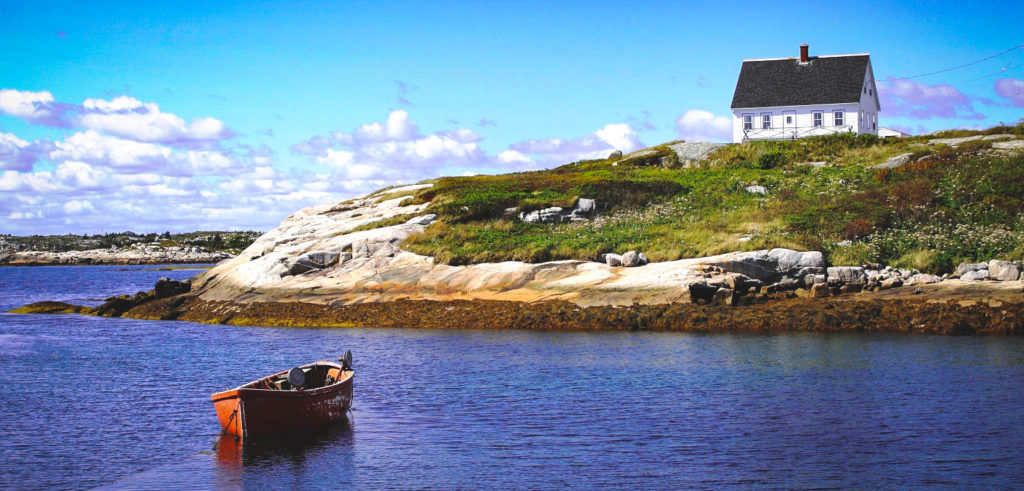 Peggy's Cove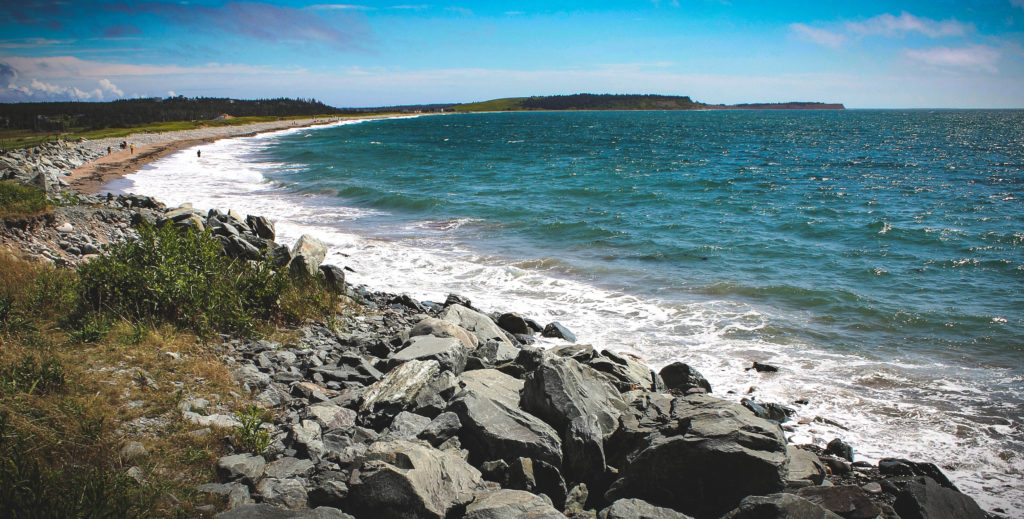 Lawrencetown

Mahone Bay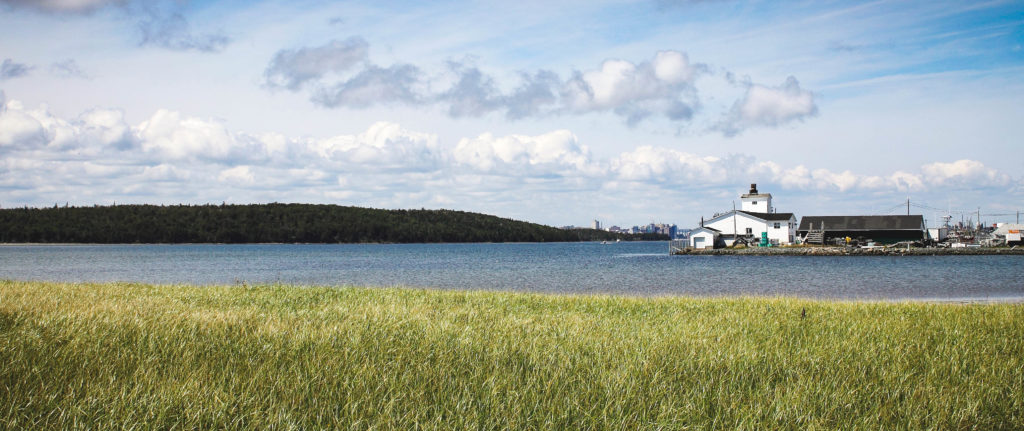 Eastern Passage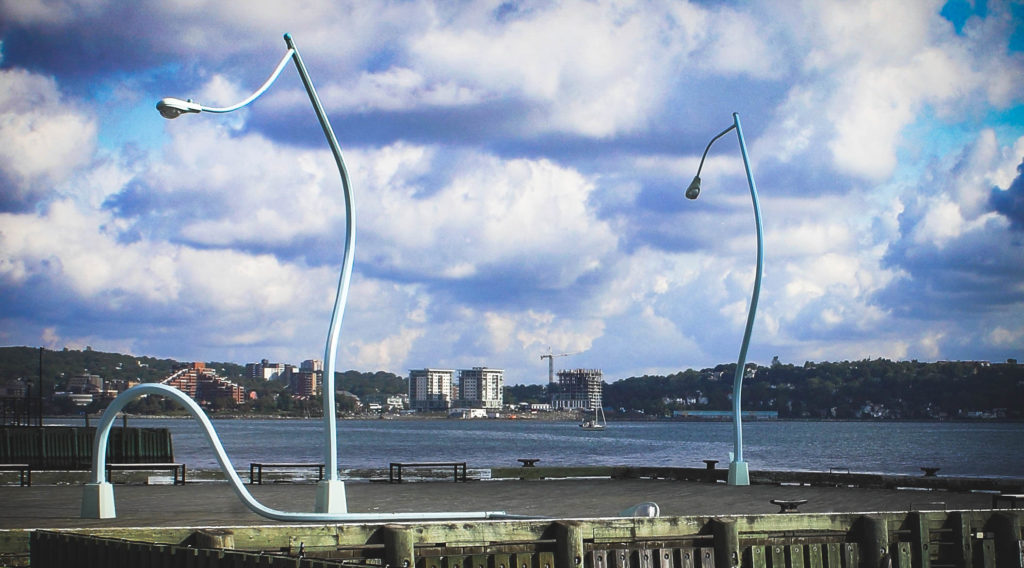 Drunken Lightposts – Halifax Pier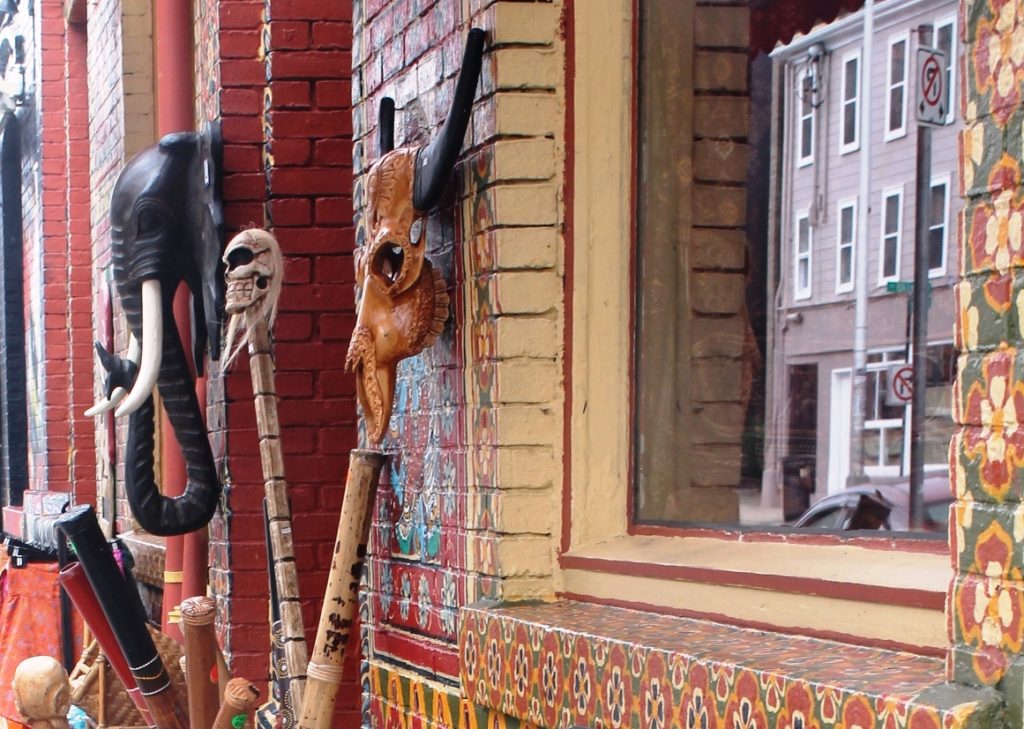 Halifax Shopping – Black Market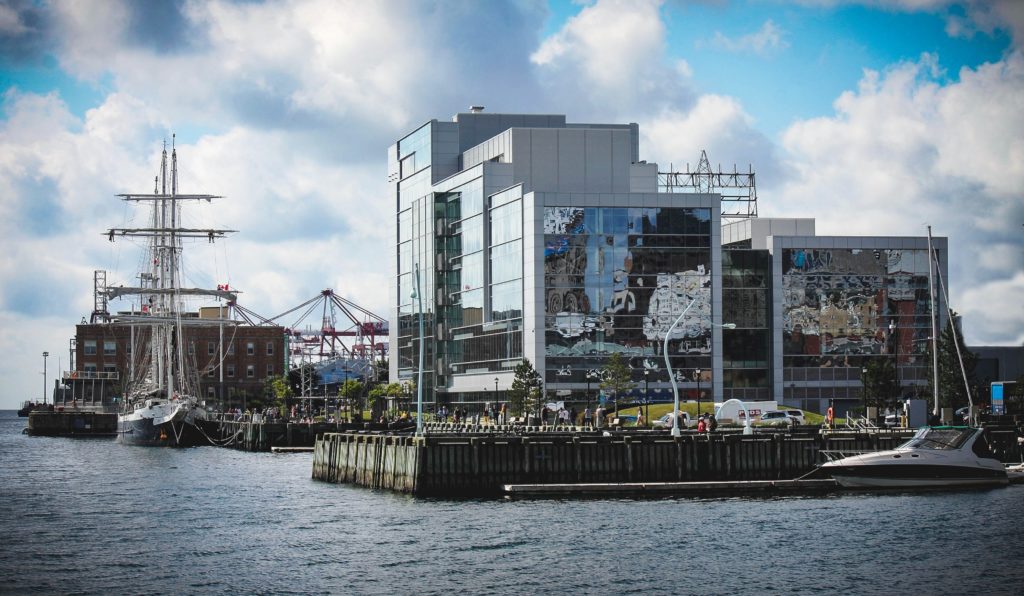 Halifax Waterfront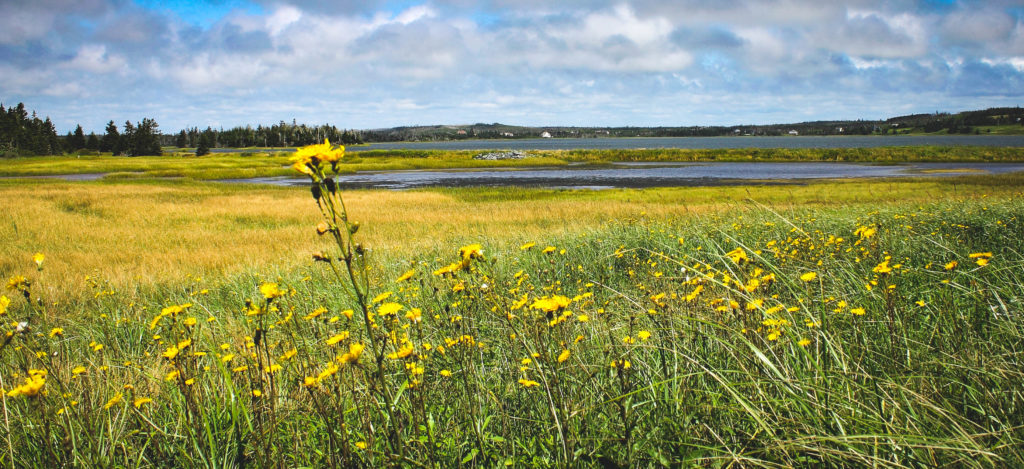 Near Lawrencetown
Happy travels!
Have you visited Nova Scotia? What did you think? If you haven't been there, do you think this is a place you'd like to check out? Comment below – cheers!